Woke up to a 3.8 earthquake this AM. Unusual for our area! Worked better than our standard wake-up alarms. 😂
---
This city has experienced far too much heartbreak in the last year.
---
---
Buffalo storm prep update: local grocery stores cleared out — except pumpkin spice stuff. We aren't that desperate yet.
---
Bummed Turnstile and Snail Mail canceled tonight, due to our coming snowstorm. Time to prep I guess! ☃️
---
My oldest friend Chris, aka Itinerant Printer, is having a massive sale on his amazing letterpress prints. Do check them out - I just grabbed three.
---
Attempting to port the Hugo theme Congo for micro.blog. Stay tuned!
---
Just voted! Most people I've ever seen at our polling place too. Still have time today, if you haven't. #JustVote
---
First Concert: Kenny G
Last Concert: Bon Iver
Best Concert: Fugazi
Worst Concert: Kenny G
Loudest Concert: The Pixies or Sleater-Kinney
Seen the most: Despair
Most Surprising: Idlewild
Next Concert: RATM/RTJ
Wish I could've seen: the Clash
H/t to @aspleenic
---
My hopes for Sabres draft night- three of these please: Savoie, Lambert, Nazar, Gauthier, Kulich, Kemell, Miroshnichenko, Havelid, Chesley. Would love a trade up for Cooley or Nemec/Jiricek too. #nhldraft
---
---
---
Watson was so tired after our hike today he didn't even mind Chet sitting on his head. 😂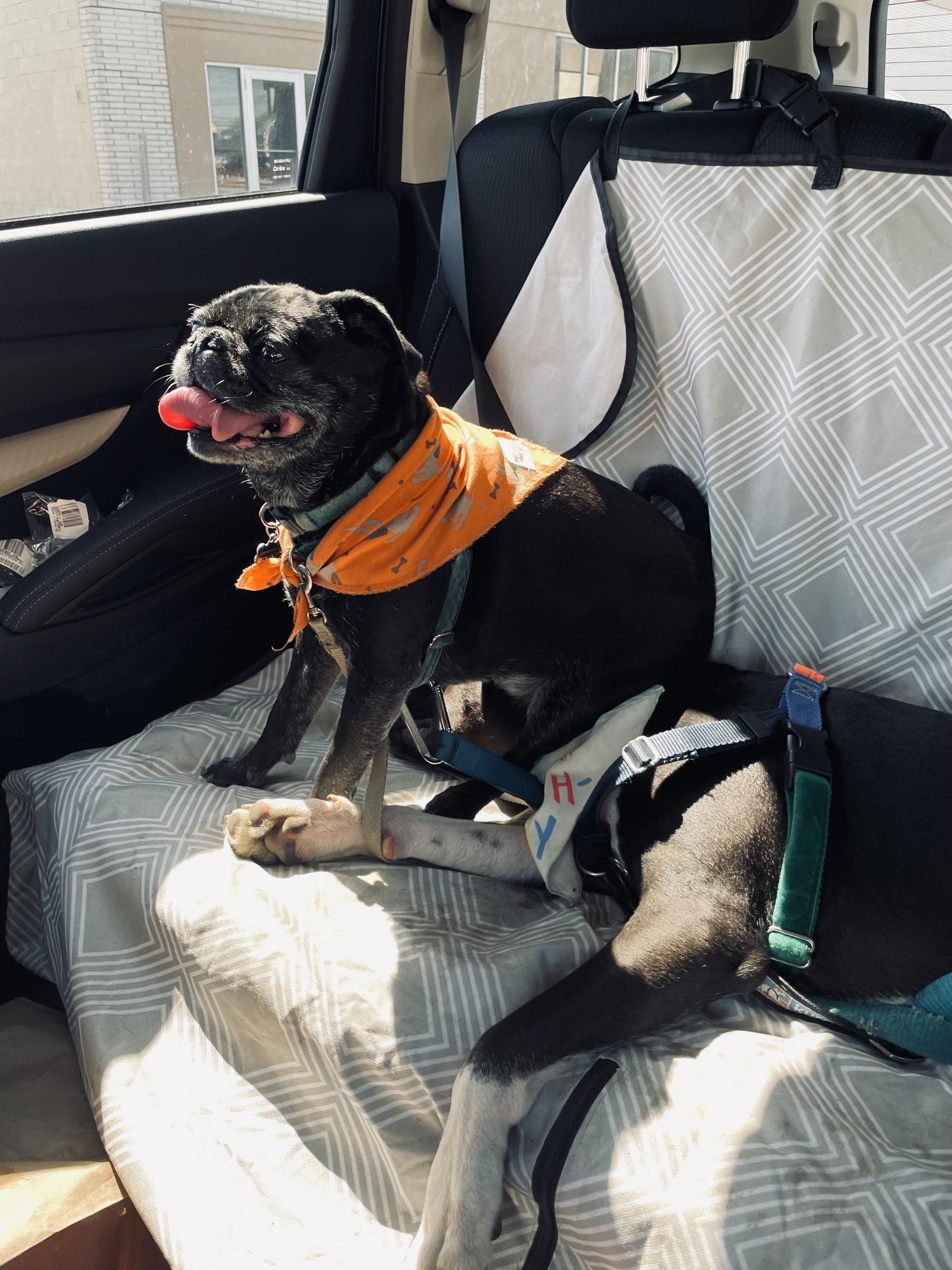 ---
Making pickled beet deviled eggs for brunch tomorrow, so I whipped up a pickled beet egg salad with the extras. Did 4 eggs, 4 beets, mayo, mustard and a dash of curry powder. So tasty!
---
Was thinking through a web app idea, then realized it was pretty darn close to FriendFeed (which i loved) and upon doing more reminiscing, realized Micro.blog isn't too far from FF. Just need the ability to subscribe to RSS feeds and other services beyond Mastodon.
---
---
One season ends and another begins. Tryout week done and so thankful Zoey has finally landed in a good spot for hockey. Now for a couple week break and they are back at it!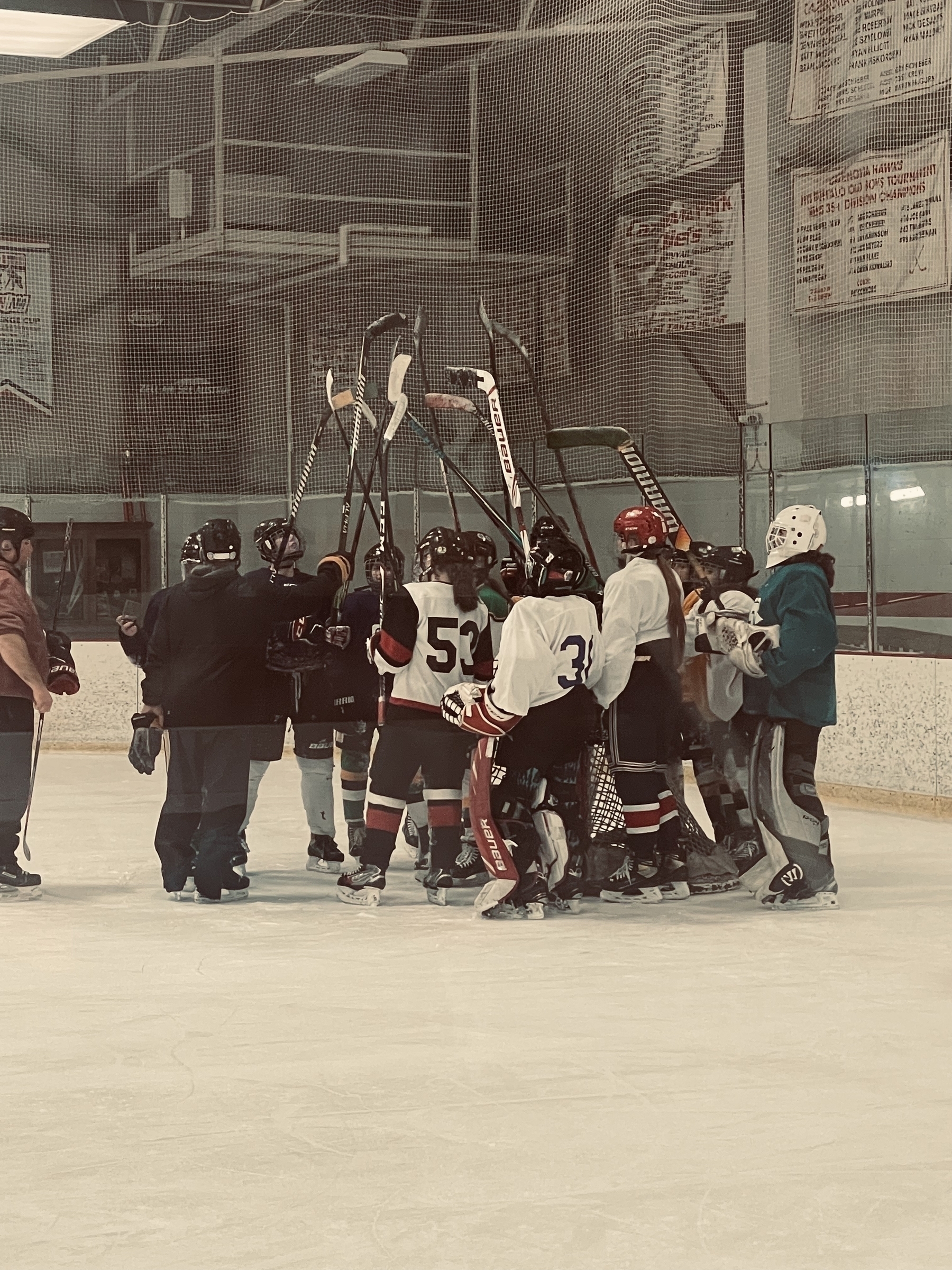 ---
Thanks to the suggestion from @alans, I now have a sync setup on Spotify to copy over my Apple Music song-a-day project. There are now two options: Spotify and Apple Music. Enjoy!
---
One thing I've been doing this year, that I absolutely love, is adding one song to a playlist every day. We've listened on a few road trips and it sparks so many good memories. It's pretty amazing. Follow along if you are interested!
---
---
Moved over a few more posts and my domain (back) to micro.blog. Good to be back with such a great community!
---
Earlier this week I posted the latest issue of One Last Wish, my regular look at an album or two that shaped my life. This issue we are in 1993. My picks: Fugazi's In on the Kill Taker and Quicksand's Slip .
---
On a hot streak! Hain's Point is now at 2022.1.8 – just loaded to Github with support for the Reply by Email plugin. I added a setting to enable it in the theme (once the plugin is installed), since not everyone will want it. See the readme for more!
---
---
Mail day! Dischord's first six records box set arrived. Worth the wait.
---