∞
My Favorite Albums from 2022
It's that time again, though I'm a little earlier than usual! I'm not going to make you scroll to the bottom to find my top recommendation, so here we go:
PAINLESS by Nilufur Yanya (Listen)
I really, really hope this record gets it's due. Everything is top notch: the lyrics, the melodies, the arrangements, her voice. It's a perfect indie rock album, from someone who obviously loves really good music and knows how to fold those diverse influences into her songwriting. She deserves to be HUGE.
sore thumb by Oso Oso (Listen)
Jade Lilitri can really write a catchy song. Musically, Oso Oso is equal parts emo and indie rock (think Death Cab crossed with Built to Spill crossed with Taking Back Sunday and a touch of Pinback) with really great lyrics that you just can't help but sing along with… this album is high quality from top to bottom and has been in steady rotation since release day.
Your Neighbors Are Failures by Bitter Branches (Listen)
With former/current members of Deadguy, Kiss it Goodbye, Lifetime, Walleye, Kid Dynamite, and Paint it Black you can probably imagine what an amalgamation of those bands would sound like and it's 100% accurate. It's brutal, chaotic, and at times melodic – and 100% amazing. Definitely my top hardcore album from 2022.
Careening by Hammered Hulls (Listen)
Hammered Hulls is Alec MacKaye (Faith, Ignition), Mary Timony (Helium, Autoclave, Wild Flag, Ex Hex), Mark Cisneros (Make-Up, Medications), and Chris Wilson (Ted Leo, Titus Andronicus) - a veritable supergroup, in terms of DC punk and indie rock. They also put together a total surprise of an album. You'd expect good from this group of musicians, but this is more than good – it's top 5 of 2022 good. Political, DC punk in an age that NEEDS more of this kind of music. Highly recommended.
My Other People by TV Priest (Listen)
The second album from TV Priest is a little more mature and maybe a little more melodic than their debut, Uppers – which was #14 on my 2021 list. They still do the post-punk, The Fall/Nick Cave thing, but in a way that I enjoy more than listening to those two groups. I really, really enjoy Charlie Drinkwater's voice and lyrics. An underrated band and album for sure.
I don't know who needs to hear this… by Tomberlin (Listen)
Despite being on a record label (Saddle Creek, home of Big Thief, Hop Along, Cursive, Rilo Kiley, Bright Eyes, and Spoon) that I tend to follow, I only discovered Tomberlin this year with the release of her second full length. And wow, what an experience. Well written indie folk music, with really great lyrics. Tomberlin really delivers and I honestly think she's at a higher level than contemporaries like Phoebe Bridgers and even Taylor Swift's indie folk albums – both of which I really liked.
s/t by Wet Leg (Listen)
If you simply listen to Chaise Longue, you may overlook this band as a joke — but this album is REALLY good. Super catchy and fun. There isn't enough fun in rock music nowadays and this band really delivers.
Cheat Codes by Black Thought and Danger Mouse (Listen)
Black Thought (from The Roots) is an insanely good lyricist. Danger Mouse is a well respected producer who's been involved in some great projects (Dangerdoom and Gnarls Barkley to name two.) The combination is divine, especially when you throw in guests like A$AP Rocky, Run the Jewels, Conway the Machine, Raekwon, and Joey Bada$$. It's my favorite hip hop album of 2022.
Mr. Morale and the Big Steppers by Kendrick Lamar (Listen)
King Kendrick is going to be on a lot of end of year lists, no doubt. And rightly deserved. Kendrick is hip hop royalty and this album delivers the ambitious lyrics, subject matter, and music you've come to expect.
Natural Brown Prom Queen by Sudan Archives (Listen)
A blend of hip hop, gospel, R&B, folk, and electronic music, Brittney Parks (aka Sudan Archives) delivers a catchy, off-beat, diverse album that is super interesting to listen to as she sways from one mix of genres to another. Highly recommended.
The Forever Story by JID (Listen)
Hip-hop FFO: Earthgang, J. Cole, Denzel Curry, Cordae
Visitor by Empath (Listen)
FFO: lo-fi, eccentric indie punk with synths
Little Green House by Anxious (Listen)
FFO: emo-influenced hardcore/indie rock
God Save the Animals by Alex G (Listen)
FFO: eccentric lo-fi indie rock
s/t by Spite House (Listen)
FFO: dynamic post-hardcore like Samiam, Seaweed, Jawbreaker
Guitar Music by Courting (Listen)
FFO: chaotic, melodic post-punk with electronic textures
Blue Rev by Alvvays (Listen)
FFO: female fronted indie rock with a touch of shoegaze. Think Velocity Girl, Soccer Mommy, Snail Mail, The Beths, and Hatchie
Expert in a Dying Field by The Beths (Listen)
FFO: female fronted punk-tinged indie rock with major hooks
Don't Know What You're In Until You're Out by Gladie (Listen)
FFO: female fronted punk-tinged indie rock with major hooks (sense a trend?!). Think early Waxahatchee, Lemuria, Cayetana (ex-members), Hop Along, Swearin'
Skinty Fia by Fontaines D.C. (Listen)
FFO: Post-punk with a hint of folk, electronic, and melodic indie pop
We've Been Going About This All Wrong by Sharon Van Etten (Listen)
FFO: dynamic indie singer-songwriter
Dragon New Warm Mountain I Believe In You by Big Thief (Listen)
FFO: eccentric indie folk
Few Good Things by Saba (Listen)
FFO: introspective R&B influenced hip-hop
Melt My Eyez See Your Future by Denzel Curry (Listen)
FFO: eccentric hip-hop ranging from high energy punk to funk and jazz
Farm to Table by Bartees Strange (Listen)
FFO: indie rock that incorporates elements of bedroom pop, electronic music, alt-rock, folk, and hip-hop.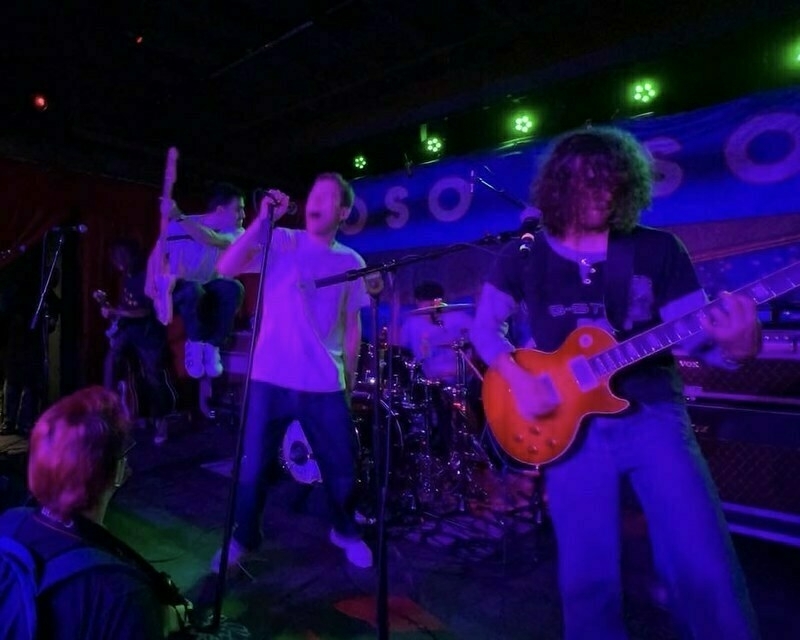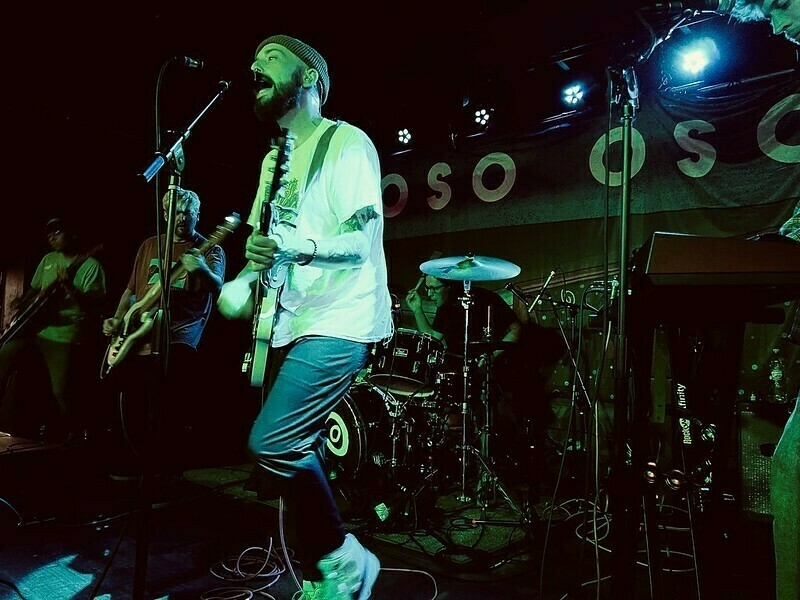 Wrap Up
If you are on Apple Music, I've added these albums and another 25 or so of my honorable mentions to a playlist. I've also got plenty of reports on Last.fm, if you are interested in browsing.
SO, did I miss anything good? There was so much good music this year, I had to have missed something. Hit me up if you have something you think I'd like!
Addendum
Previous Years: Best of 2021, Best of 2020
Note: Looking back at 2021, I'd definitely put Turnstile at #6 and Tyler the Creator at #7, with every album from Quicksand on down moving one spot lower to fill in the remaining order.
Be sure to follow me on Apple Music — I create and share playlists throughout the year and I'm definitely interested in seeing what other folks are listening to!