∞
My favorite albums from 2021
What a year for music! SO many good albums came out this year – it made it difficult to narrow it down to the finalists (see the playlist below) and then to the final 25. A handful of records could have easily fit in the #1 slot, but there's one that has remained in heavy rotation for a majority of the year: Ian Sweet's Show Me How You Disappear. It's a criminally underrated album that I haven't seen on any "best of" lists this year and I don't understand why – so I'm changing that!
Ian Sweet is the stage name of songwriter Jilian Medford, who had released two albums prior to Show Me How You Disappear: the quirky, angular debut album Shapeshifter (Listen) and the more confident, yet still melodically discordant, Crush Crusher (Listen). The song "#23" off Shapeshifter was my introduction to Ian Sweet back in 2016 and I've been a fan ever since – seeing them open for Ted Leo in November of that year: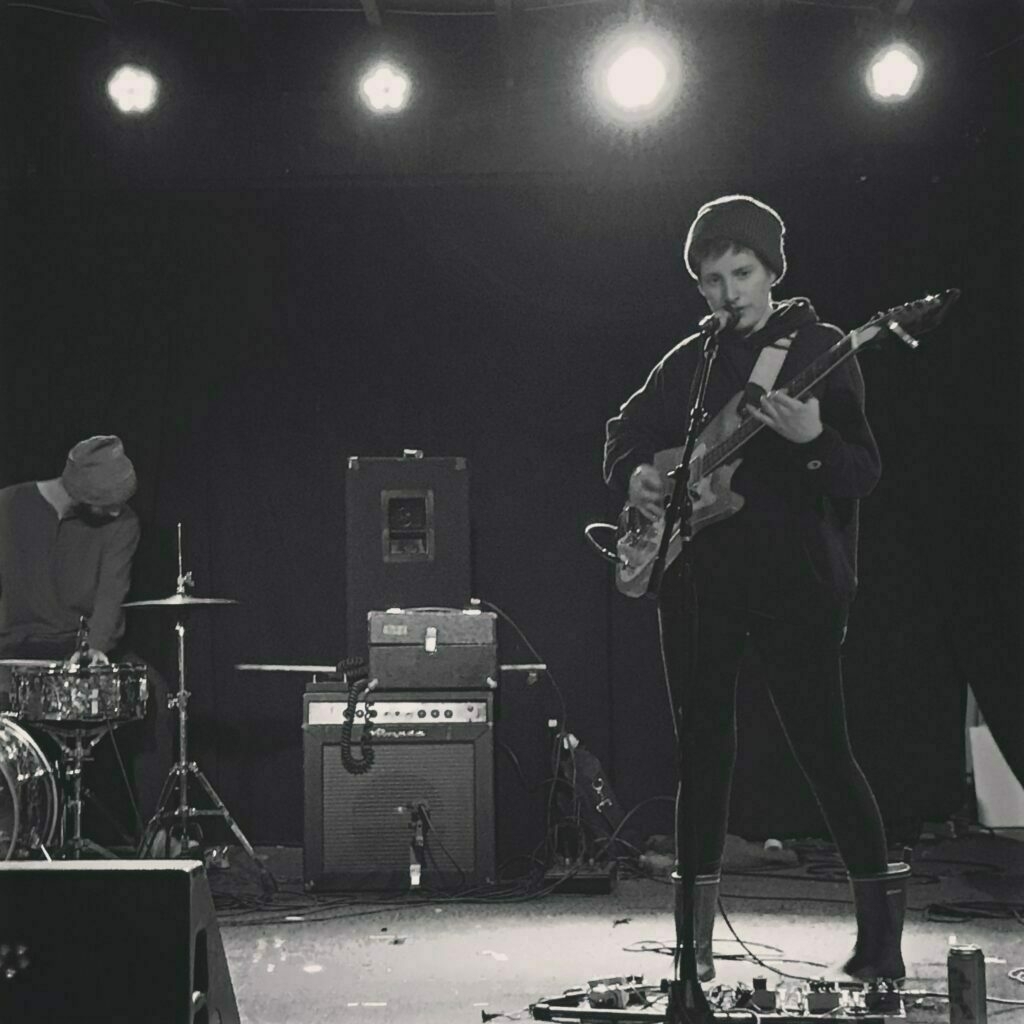 Medford has pushed boundaries and her sound with each album and her latest is no different. Released in March on Polyvinyl Records, Show Me How You Disappear is Ian Sweet's most complete collection of songs to date. This time Medford moves from discordant guitar-based songs on previous albums to dreamy, minimalist beauty. The songs on Show Me How You Disappear flow and swell, build up and fade away, producing an almost dream-like state with Medford's sweet (and unique) melodies layered on top – it's a fantastic listening experience.
Medford's lyrics have always been heavily personal, but this album took that to a new level after she spent two months in intensive therapy following multiple severe panic attacks in January 2020. The journaling and self reflection process from those therapy sessions are the lyrical foundation of the album.
From Polyvinyl:
Mesmeric and kaleidoscopic, shimmering with electrified unease, Show Me How You Disappear is both an exercise in self-forgiveness and an eventual understanding of unresolved trauma. Medford's third record as IAN SWEET unfolds at an acute juncture in her life, charting from a mental health crisis to an intensive healing process and what comes after. How do you control the thoughts that control you? What does it mean to get better? What does it mean to have a relationship with yourself?
Medford via Apple Music:
"I don't think I would have written this kind of record or had the strength to keep writing if I didn't go to treatment," she says. "I was processing things in real time. It is exactly what was happening in my life—I just made it to these songs."
Listen on Apple Music
Official Videos
The Top 25 of 2021
Guilty Pleasure of the Year
Olivia Rodrigo - SOUR (Listen)
Listen to the Finalists
2021 - Best of - Finalists by Jason Dettbarn
Best of 2021 - The Songs
If albums aren't your thing and you like a little more diversity, here's a collection of almost 200 songs that I've collected over the year. Follow me on Last.fm to see more of what I'm listening to each week.
---
Doing these year-end recaps is a great way to reflect on how important music is to our lives. I've really enjoyed focusing on music again through these One Last Wish posts – the intentionality that's necessary to dig in a little deeper on these albums really makes me appreciate everything about the process of creating music and the power these songs can have on the artist AND the listener. It's certainly made a huge impact on my life and I'm now seeing that play out as I take my kids to their first shows – seeing them sing along with Beach Bunny in Cleveland or be blown away by Mannequin Pussy in Rochester. It's amazing to see and I'm thankful to be able to give that experience to them at the same age I experienced those same feelings and excitement for the first time.
Well, I can only hope 2022 brings more joy to our ears. I'm certain it will and I look forward to every Friday to pour over those new releases to find my next favorite album. In the meantime, next up for One Last Wish is the year 1993. See you in a few weeks!