Today, Chet and Watson. So cute. Didn't last long though. 🤣
---
Zoey's high school team won their area championship yesterday and head to states on Friday. Also, Z got her cast off and is able to start playing again. Back at practice tonight!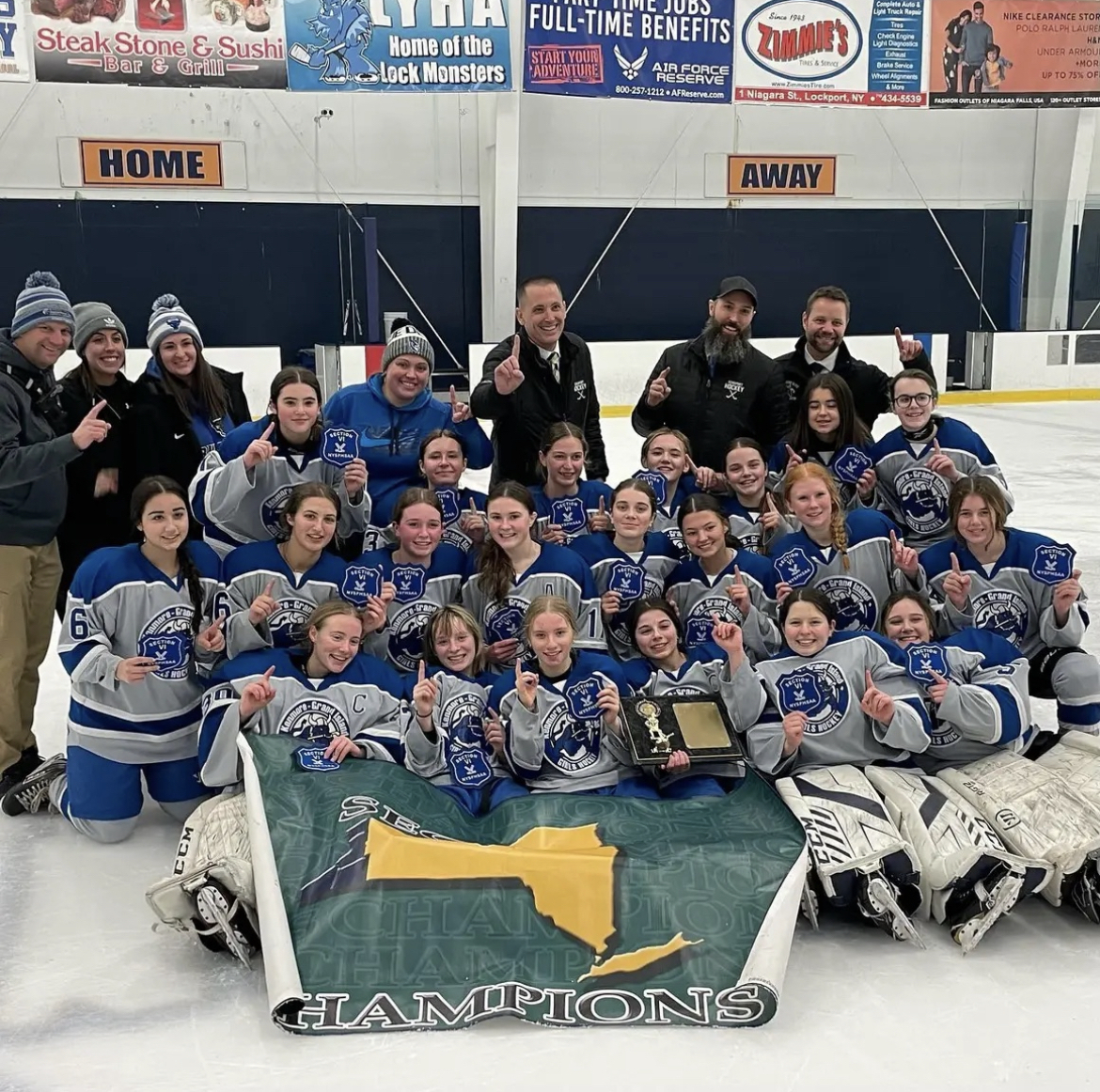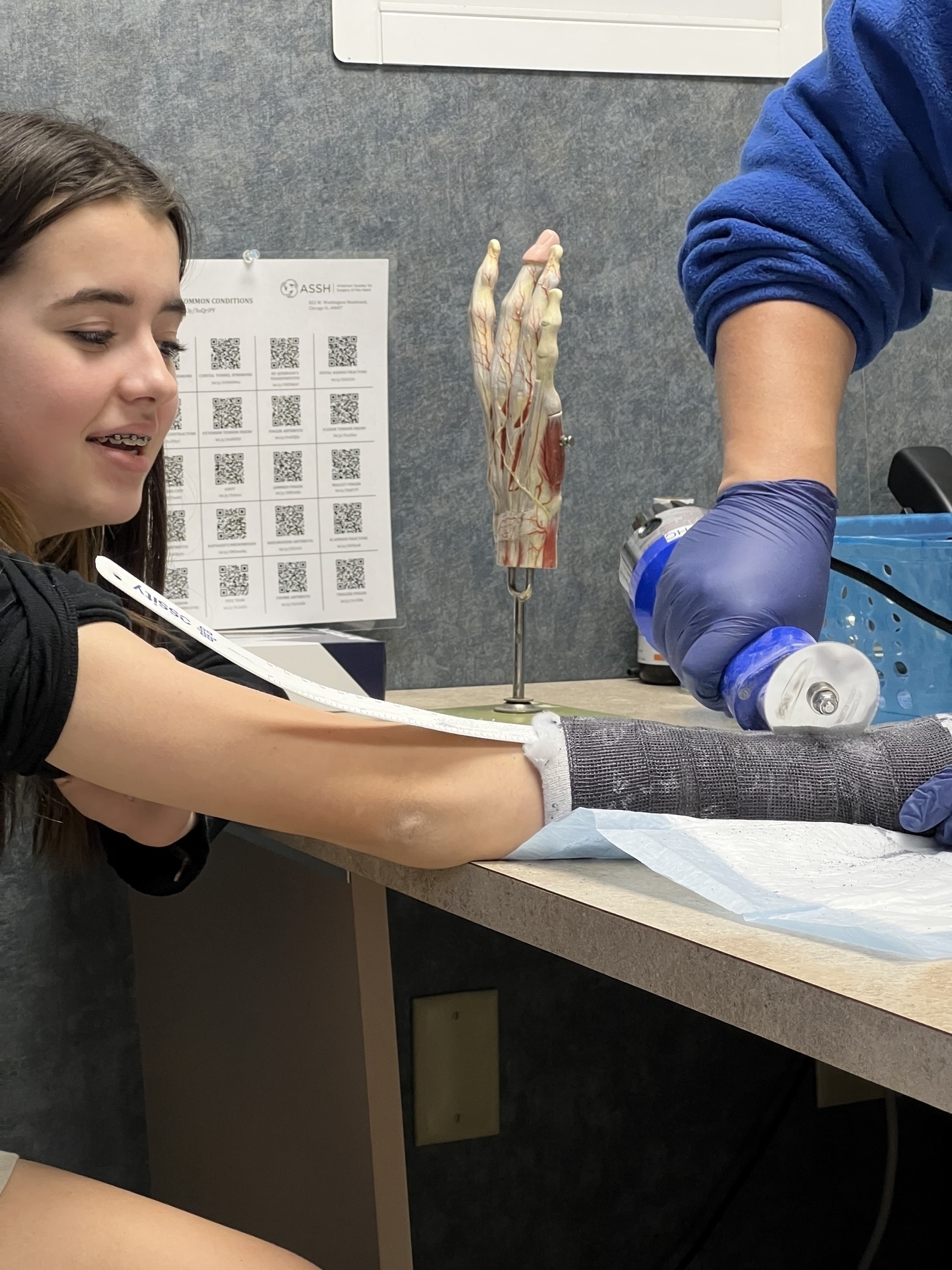 ---
The Cazenovia girls representing their high school hockey teams before last night's championship. Playoffs start this coming week! #rollkengi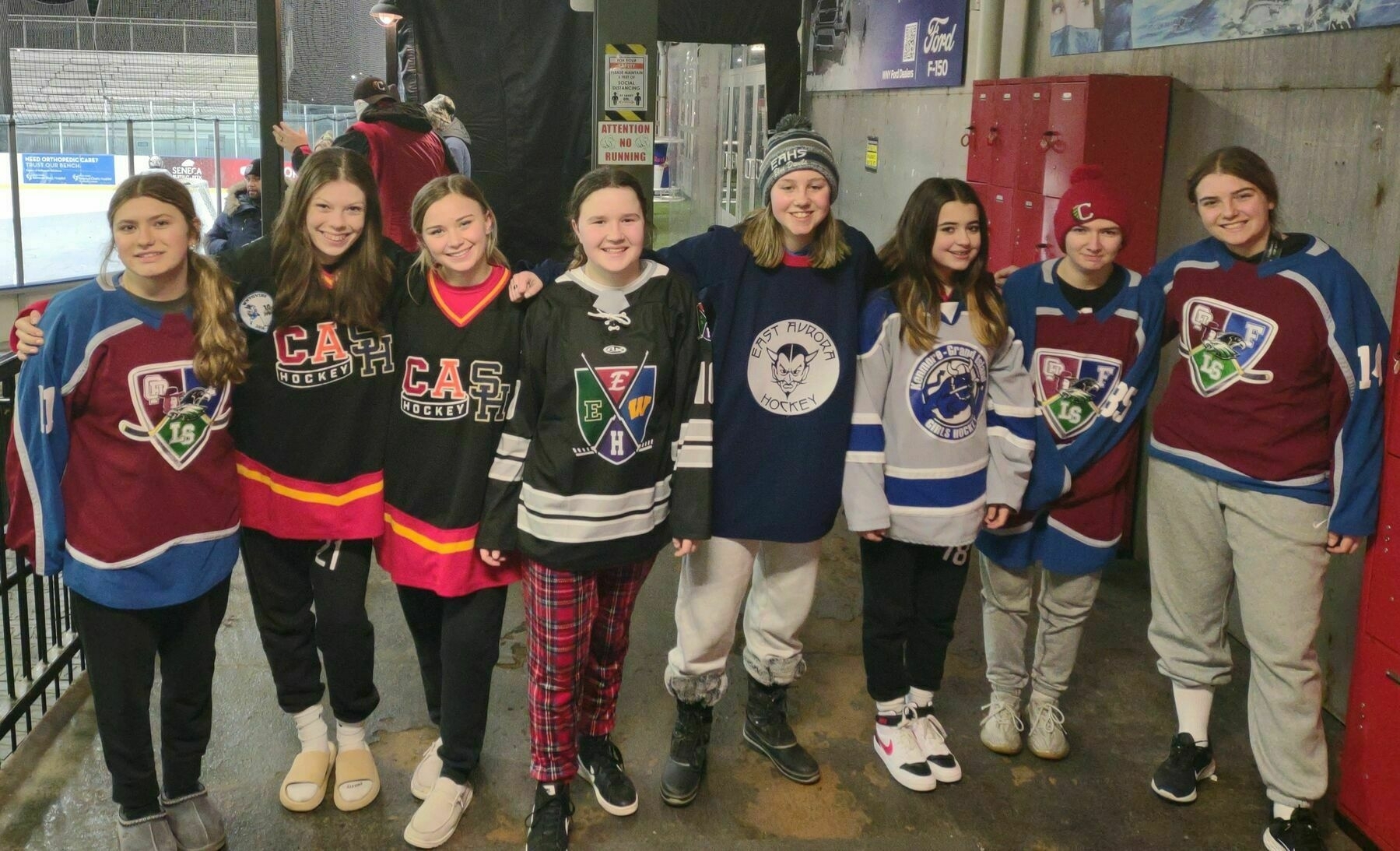 ---
Zoey was unable to play, but we made the trek down to catch the championship game of her teams tournament. Cazenovia took the 'ship with the game winner in OT with 10 seconds remaining. 🎉🏆🏒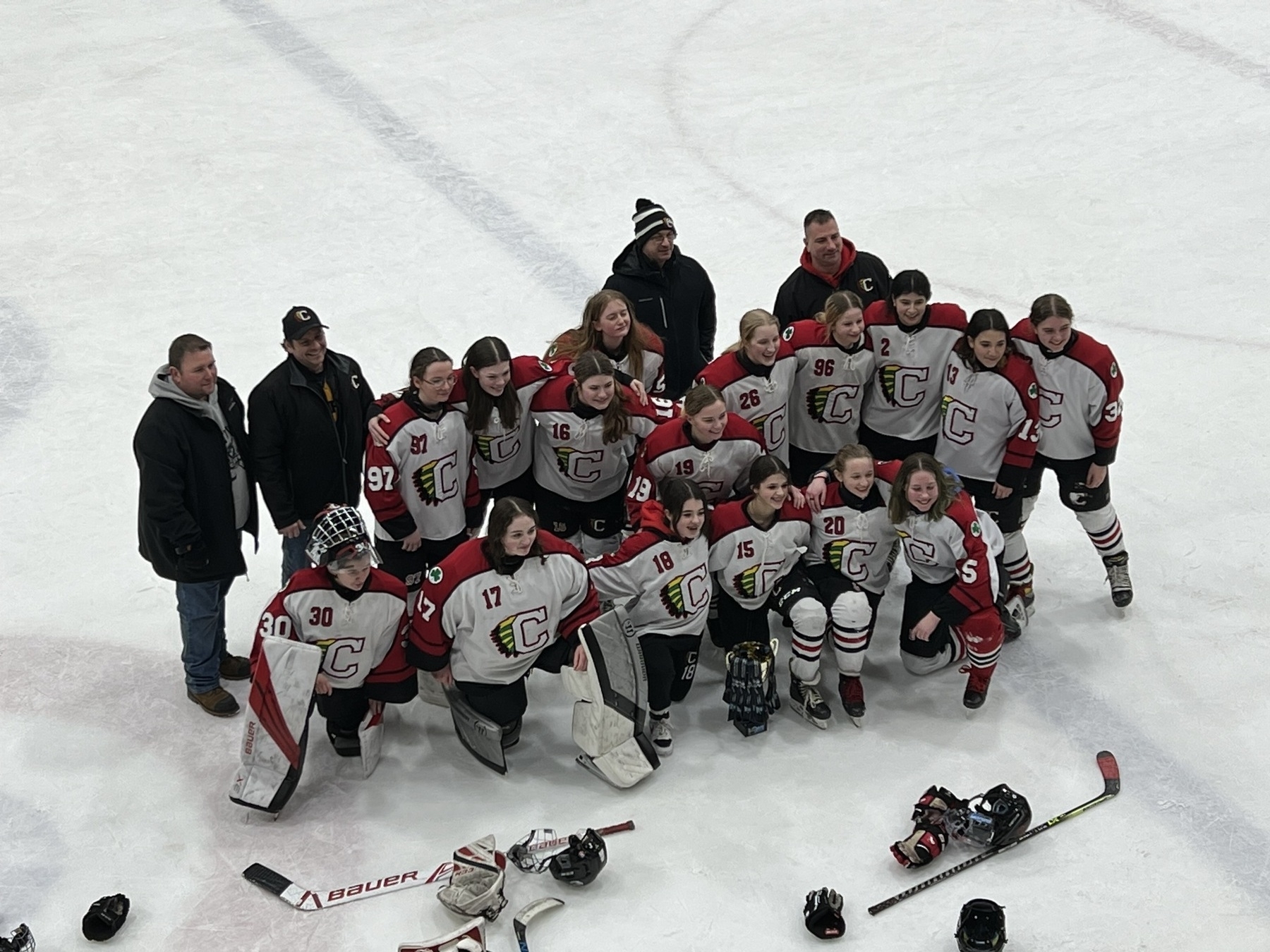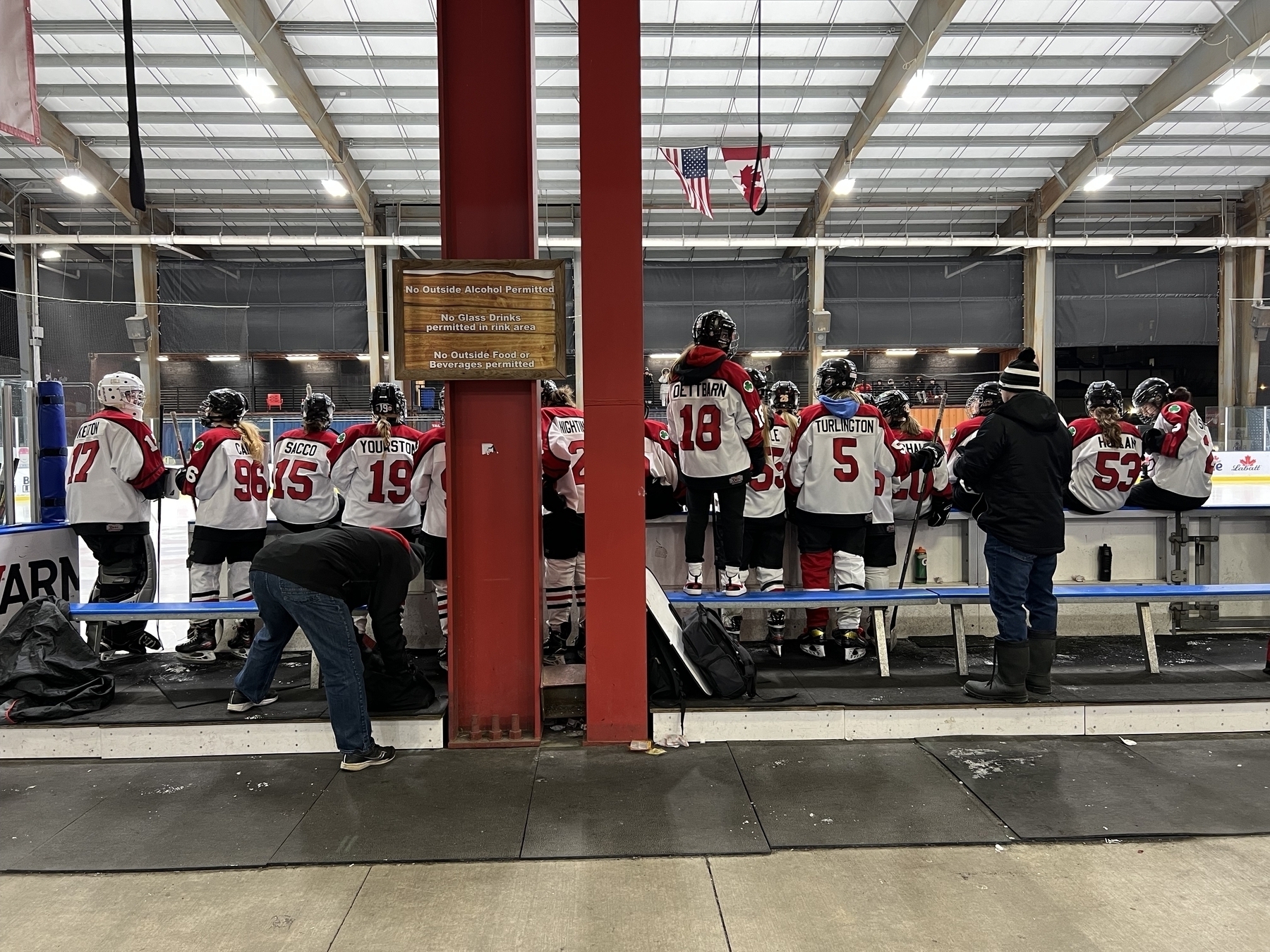 ---
Zoey's wrist injury (now in a cast for two weeks) is forcing her to miss the outdoor game of her hockey tournament today. Not too sad. 🥶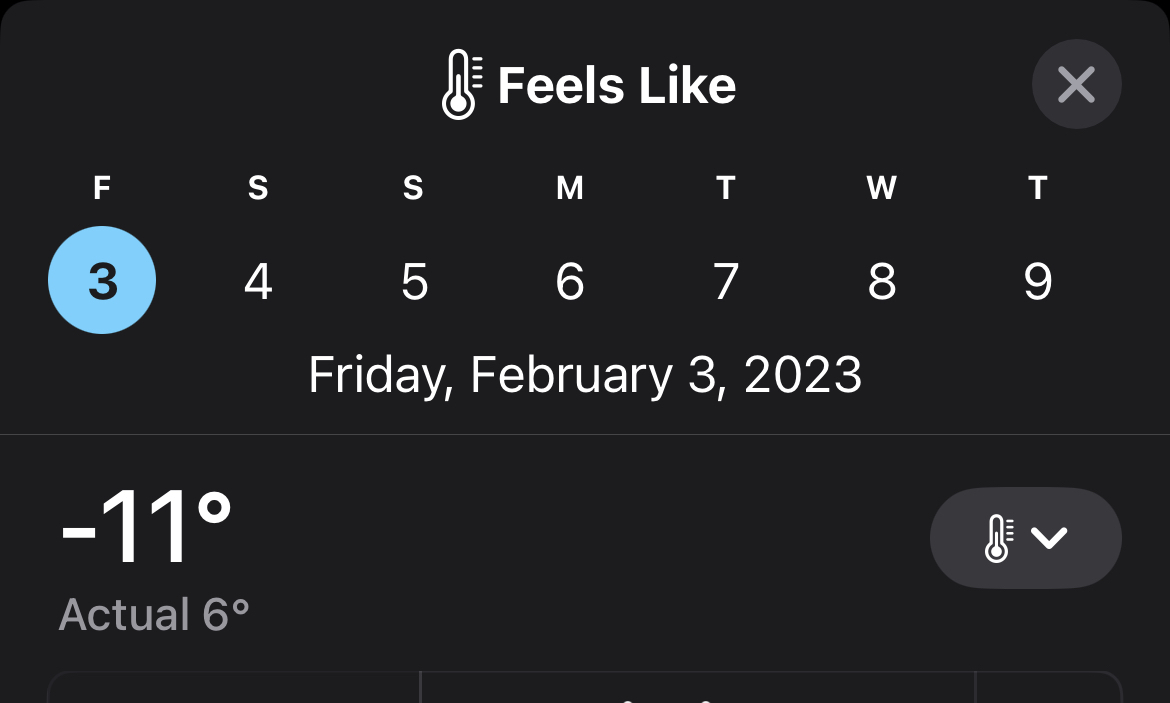 ---
Cazenovia ladies won their tournament this weekend in Pittsburgh. Zoey got two goals, the game winner, and MVP. 🏆🏒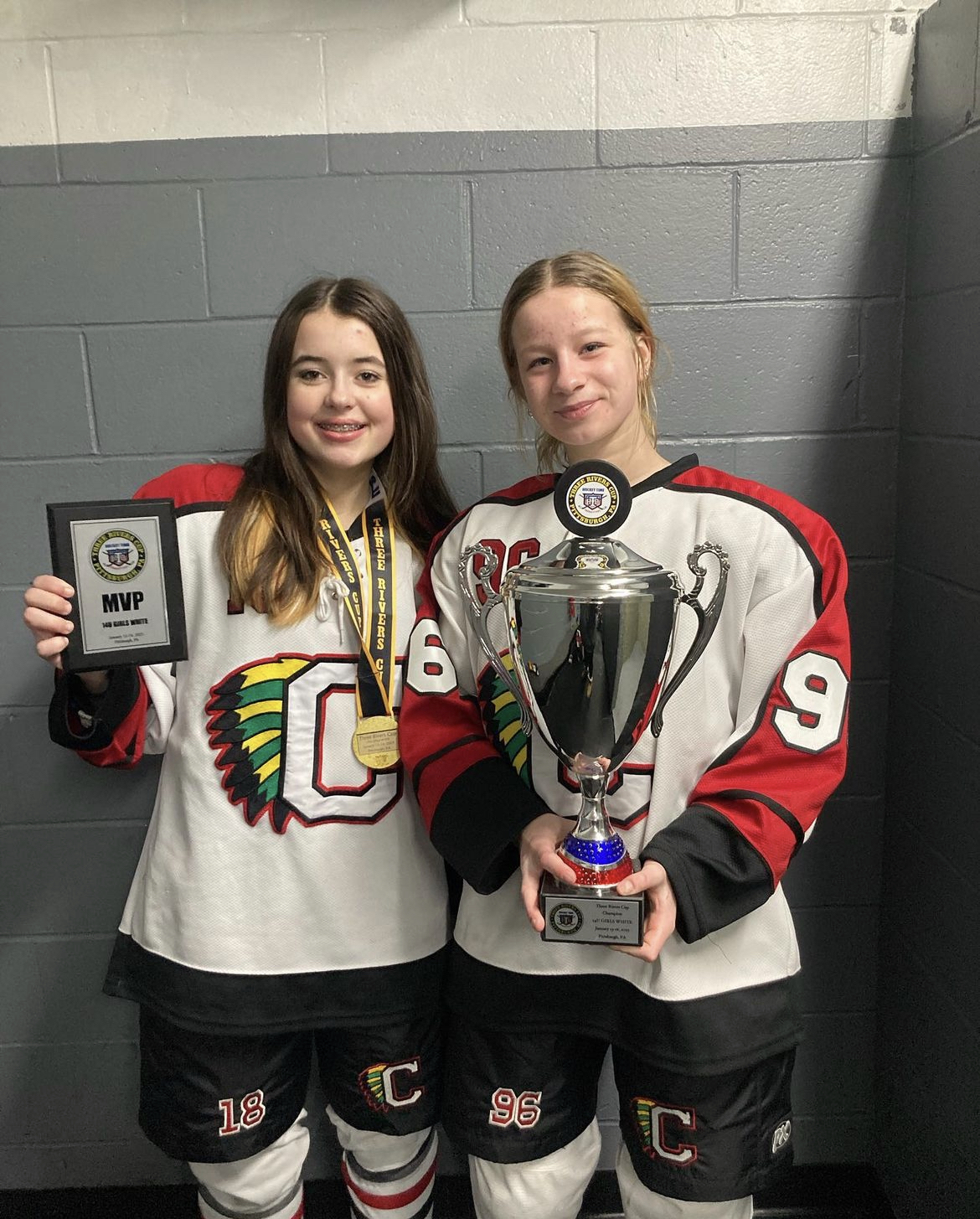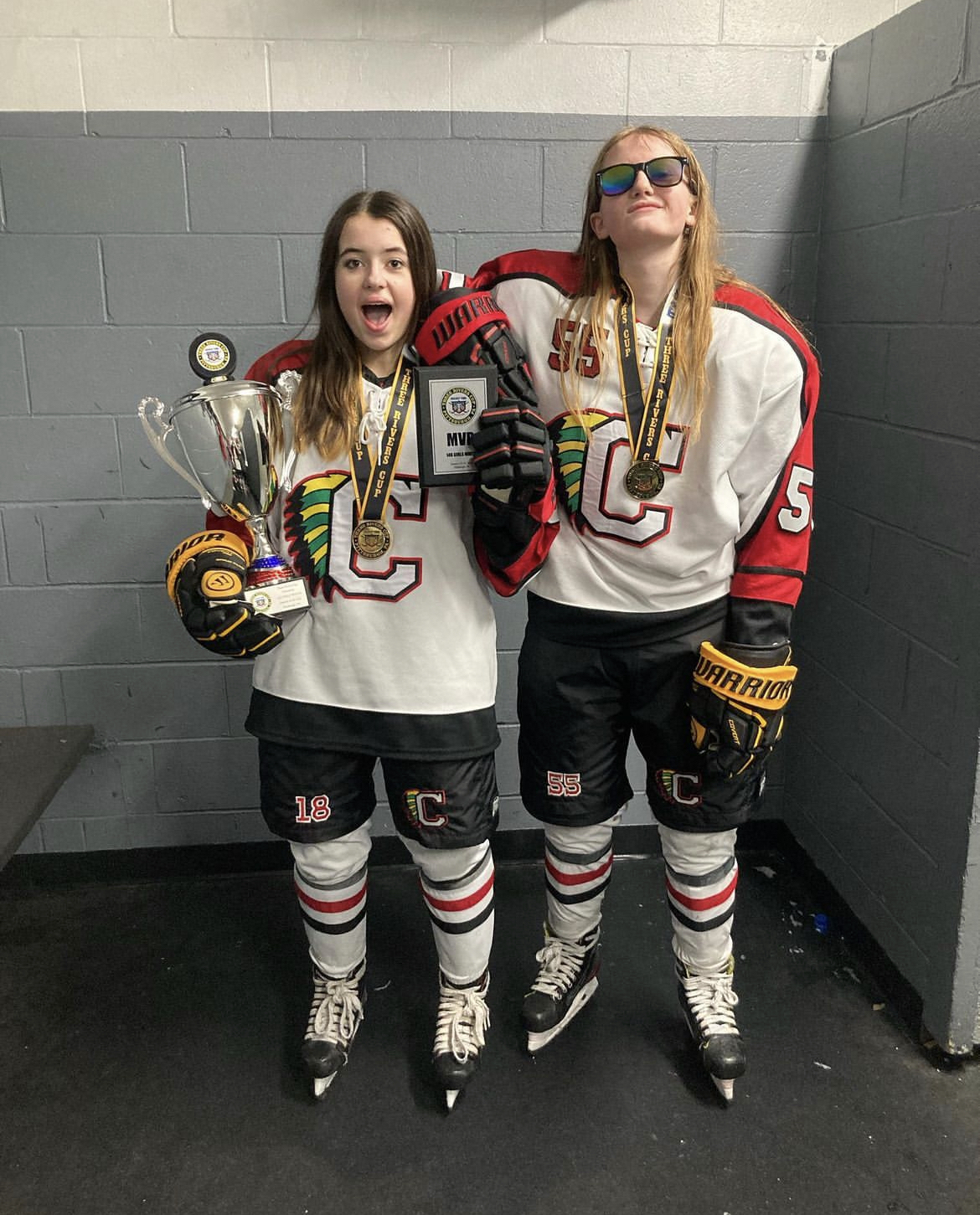 ---
This team is ridiculous. 9-0 in league play, no goals allowed. 11-0 in total, with two goals allowed. Some great role models for Z to model her game after in the coming years.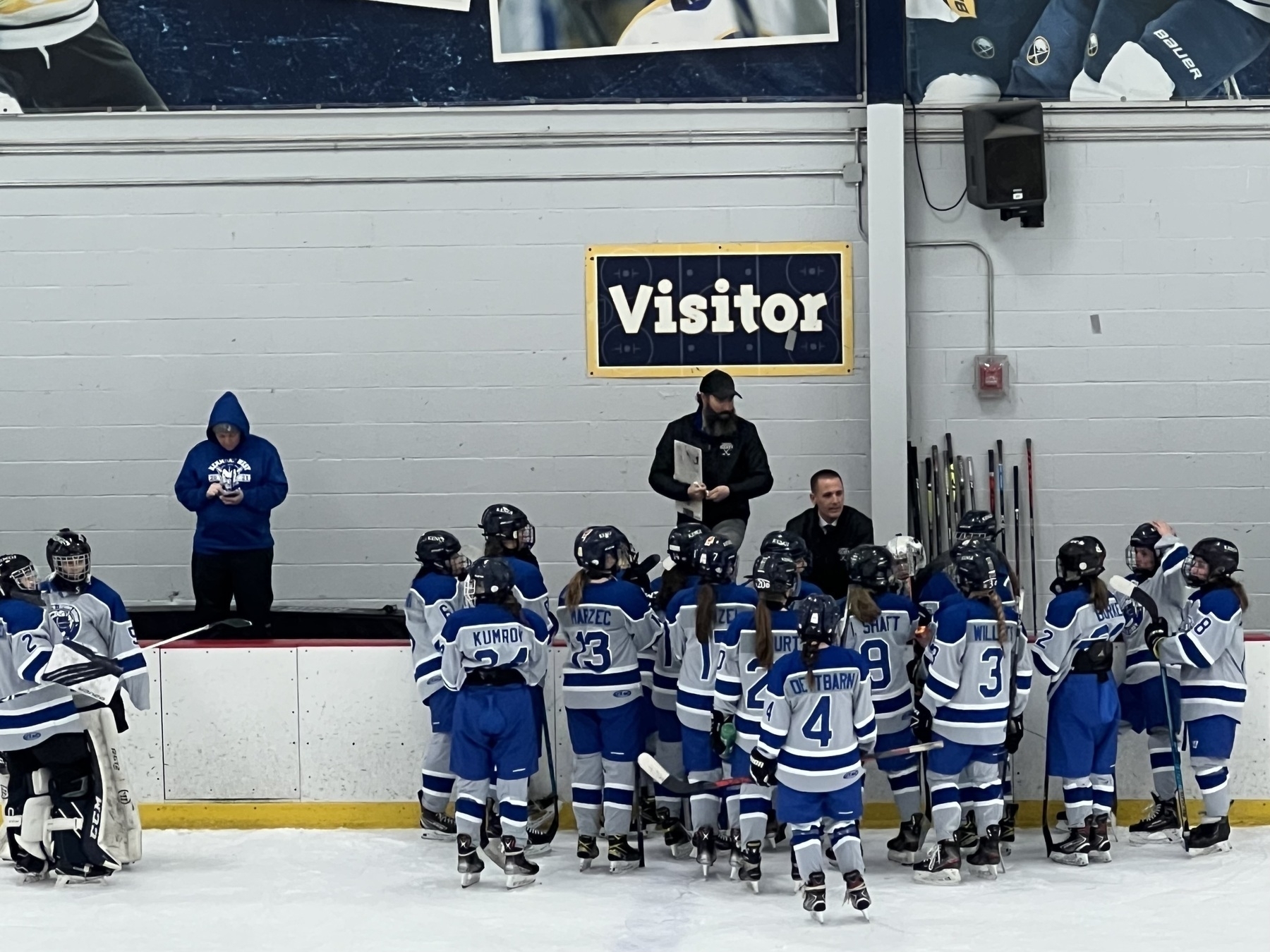 ---
A drink (or two) with the Mrs at a fabulous new neighborhood bar, recently opened by an acquaintance. Can't beat this within walking distance.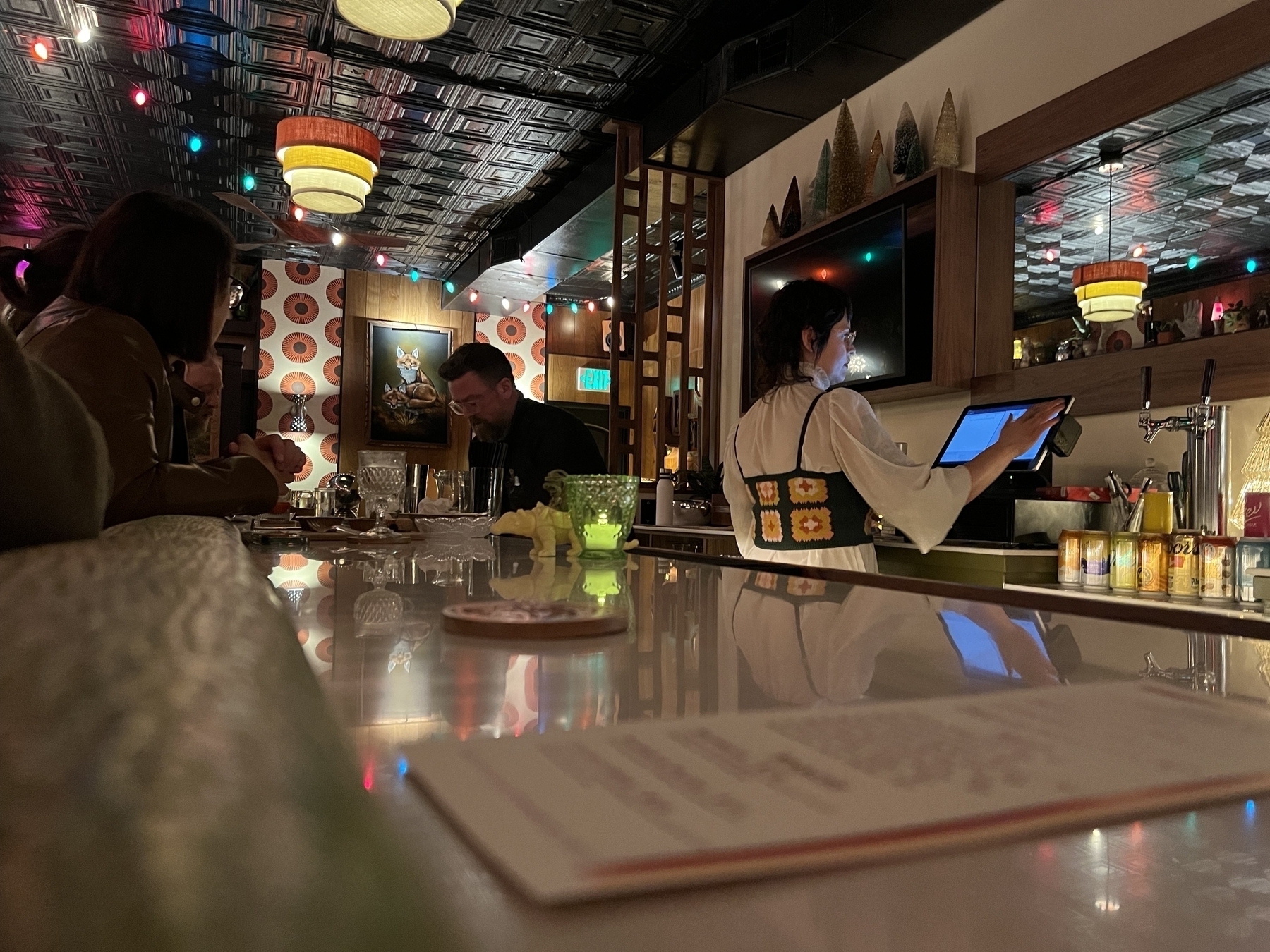 ---
Thankful to get out of the house after the blizzard and do some winter hiking and snowshoeing with the Mrs.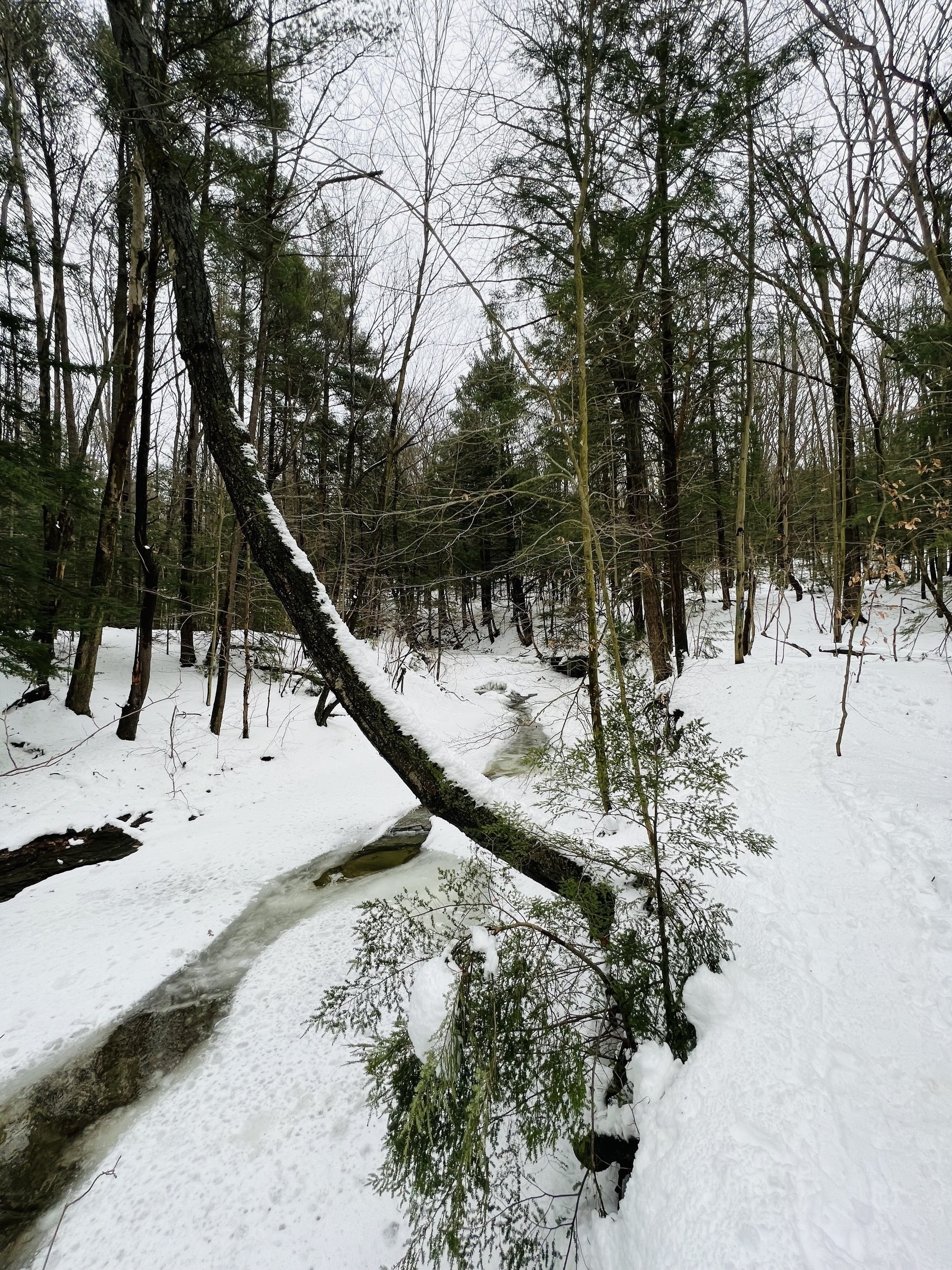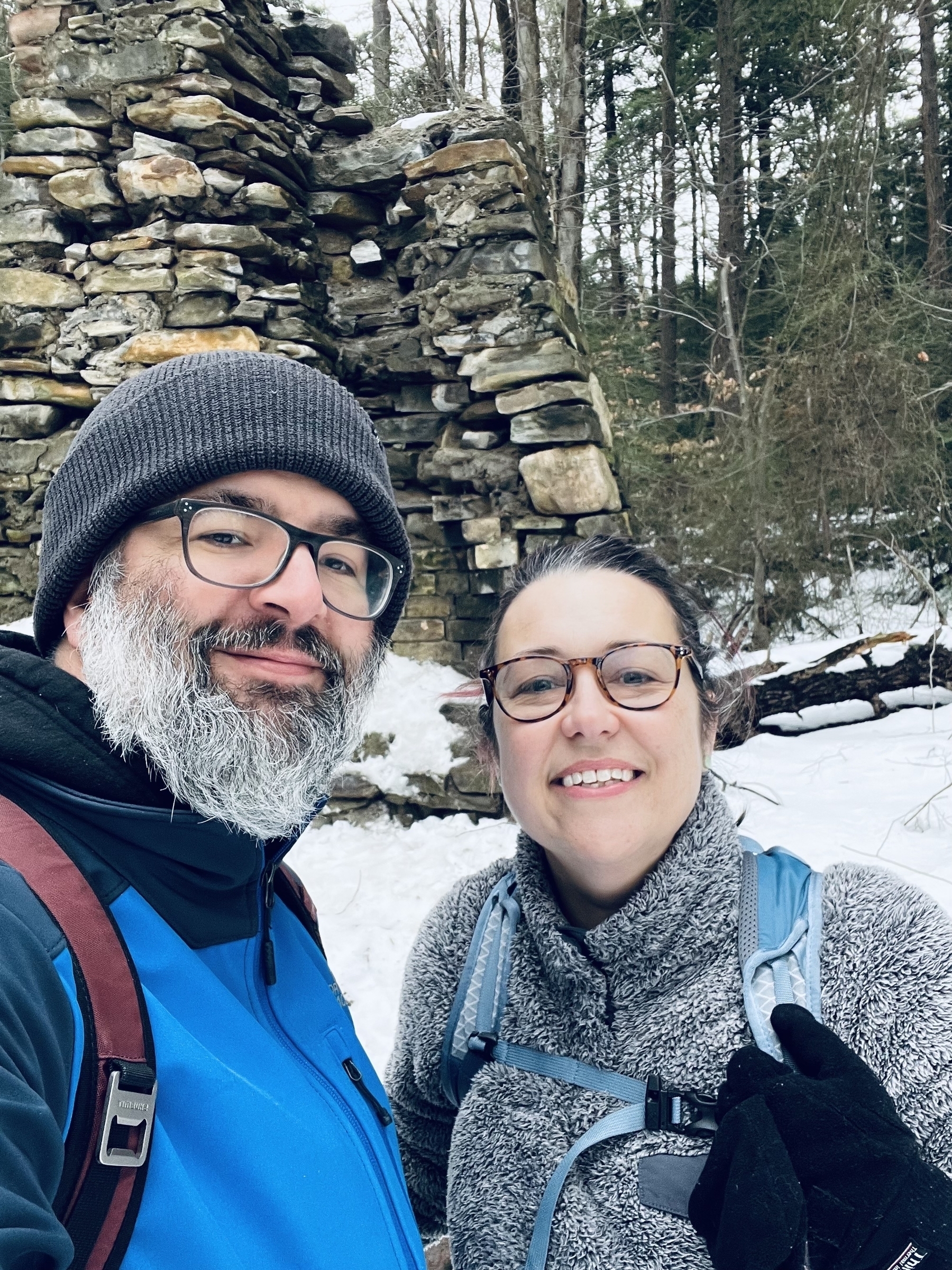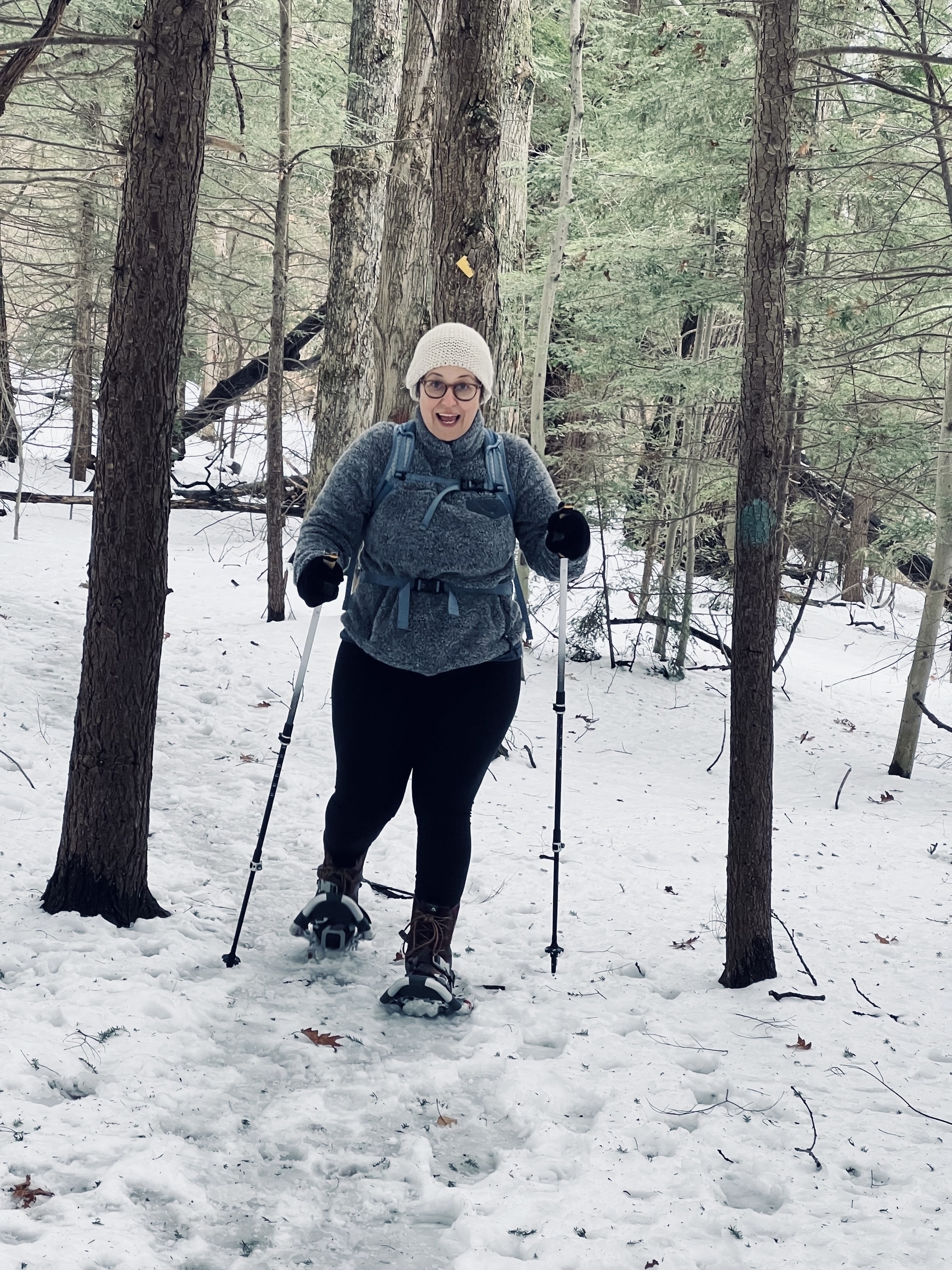 ---
Day after the blizzard. Local grocery store is open and queued up to buy groceries. Feel apocalyptic today.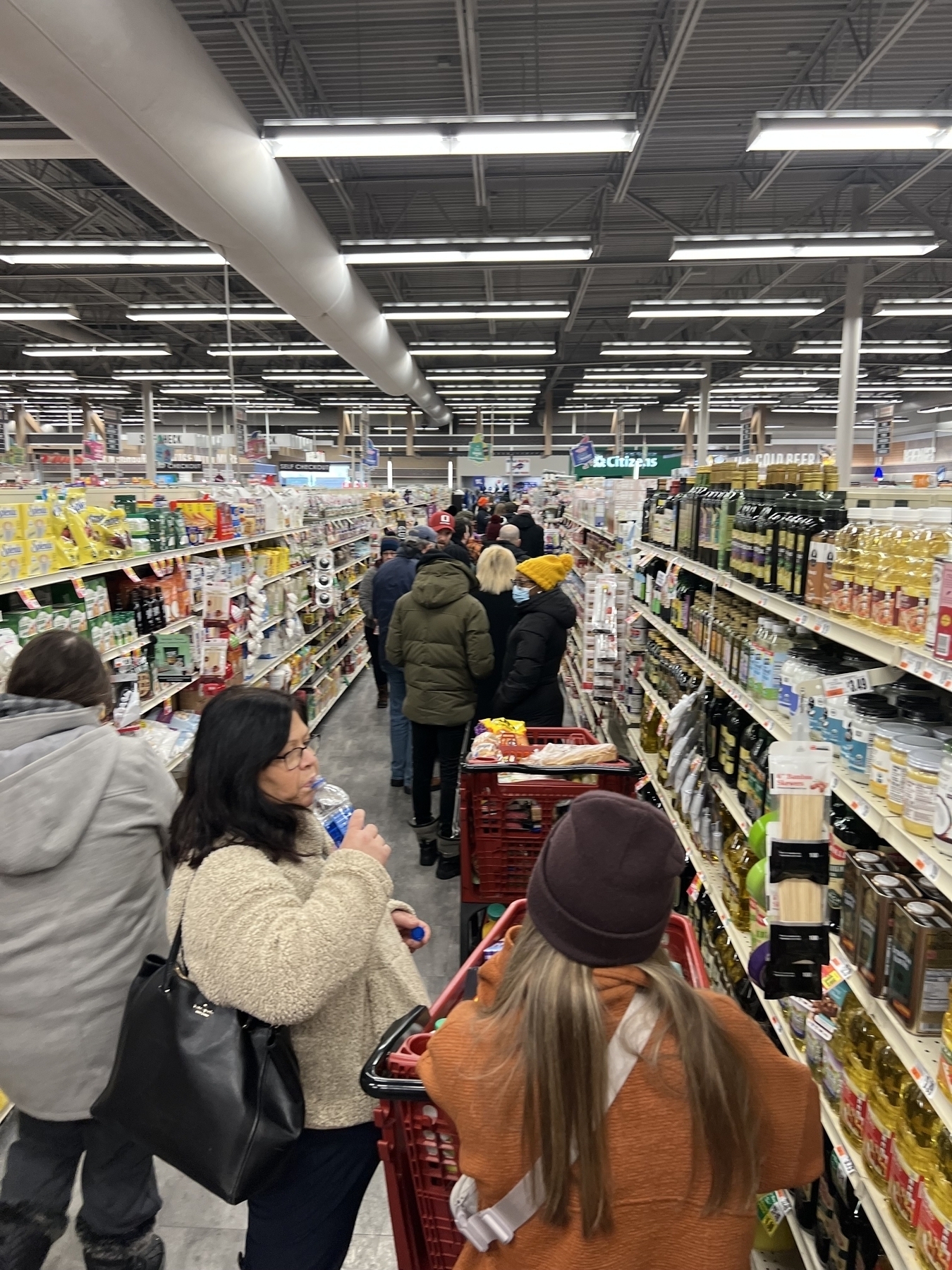 ---
Mother Nature knows how to do it: we crushed the blizzard record in Buffalo (since at least 1950): 37 consecutive hours of blizzard conditions. '85 was 16 hours and '77 was 12 hours. Glad it's over! Mid 50's and thunderstorms forecasted for next weekend. 🤪
---
Whelp this blizzard has been something. It's been insanely windy since Thursday overnight (70 mph gusts), constant whiteouts since Friday AM, -10 windchill, and we've gotten about 2 ft of snow - with drifts over 5 feet. Thankfully we are home, safe and warm. Hoping it ends soon!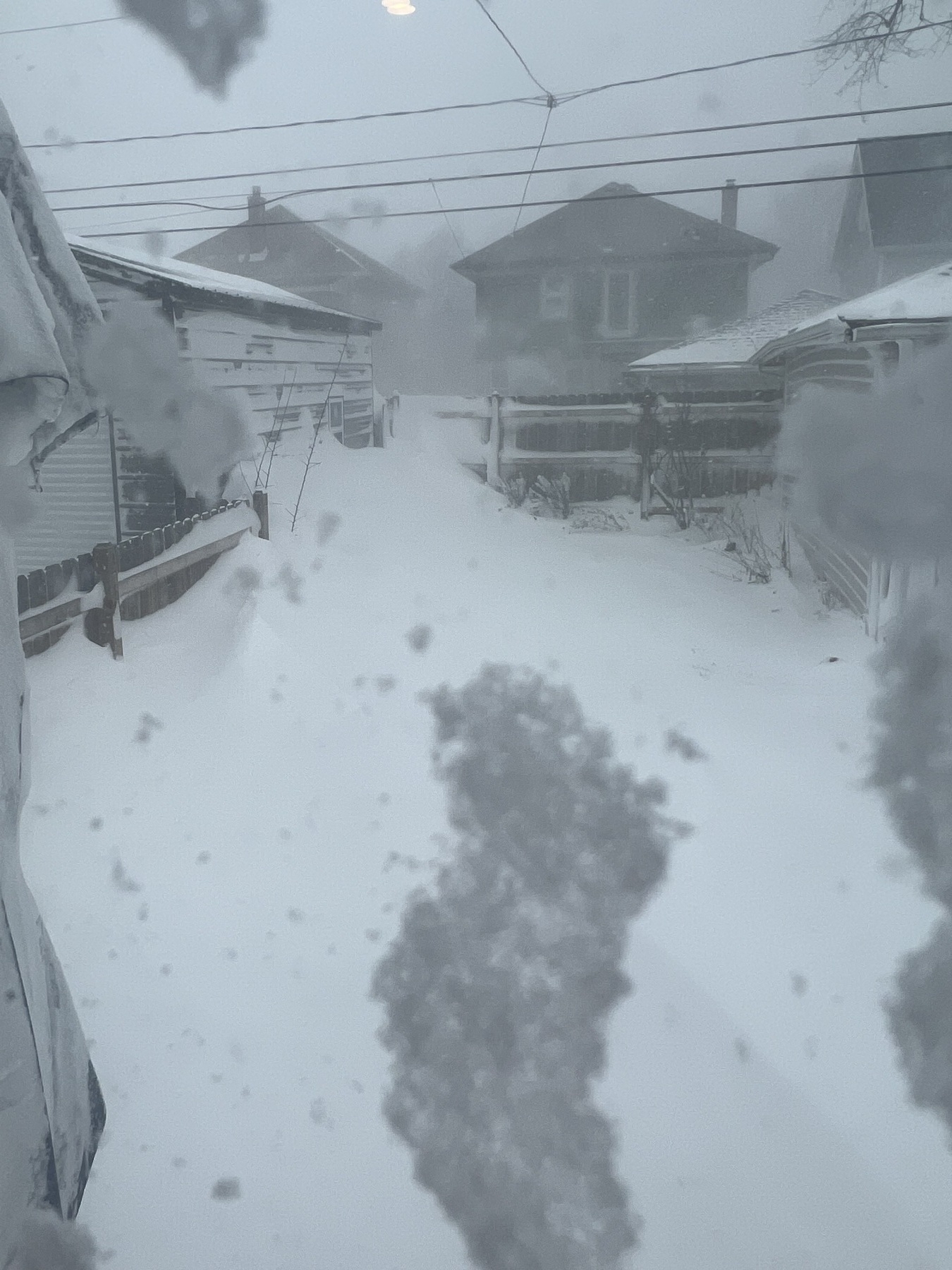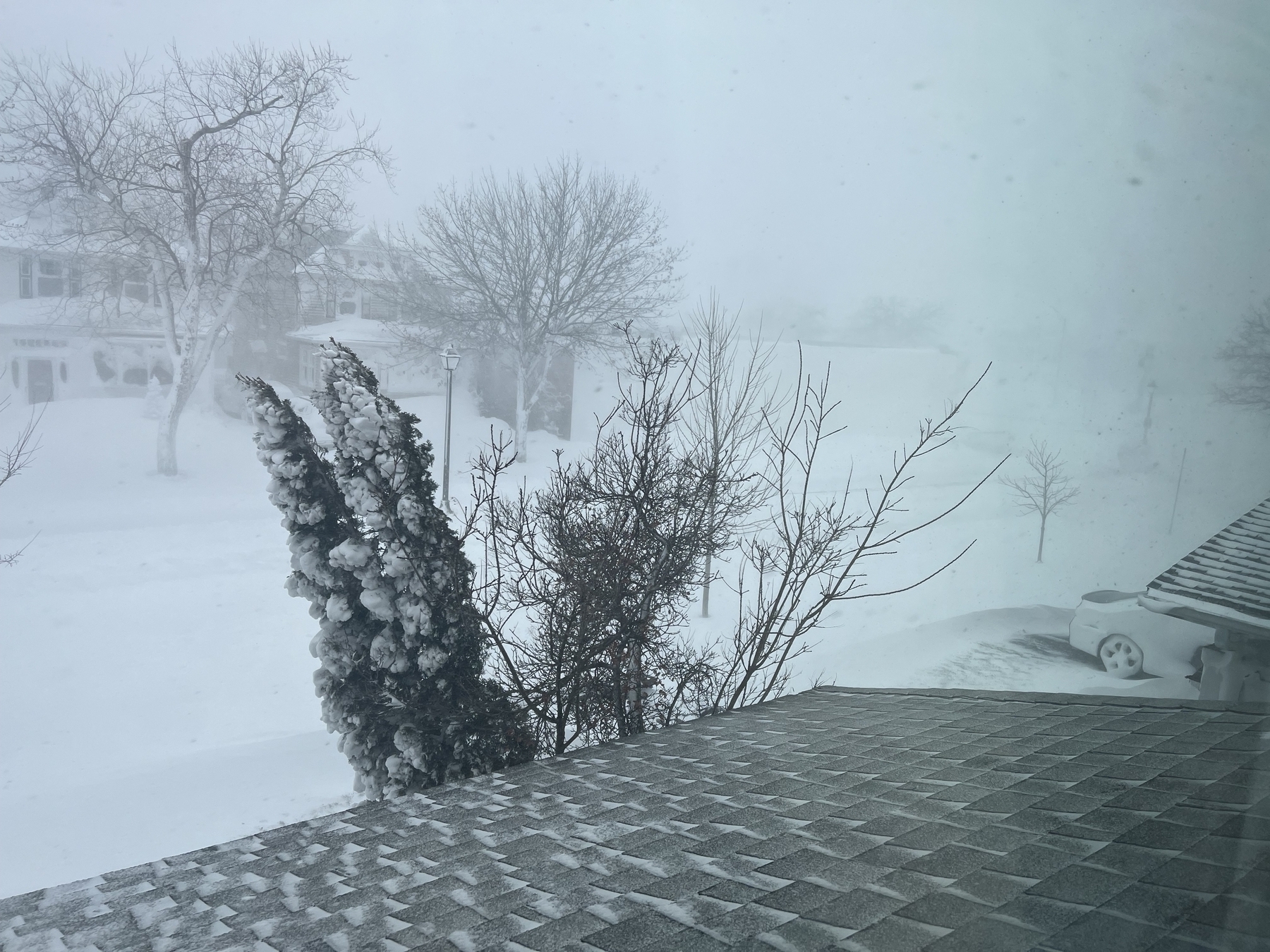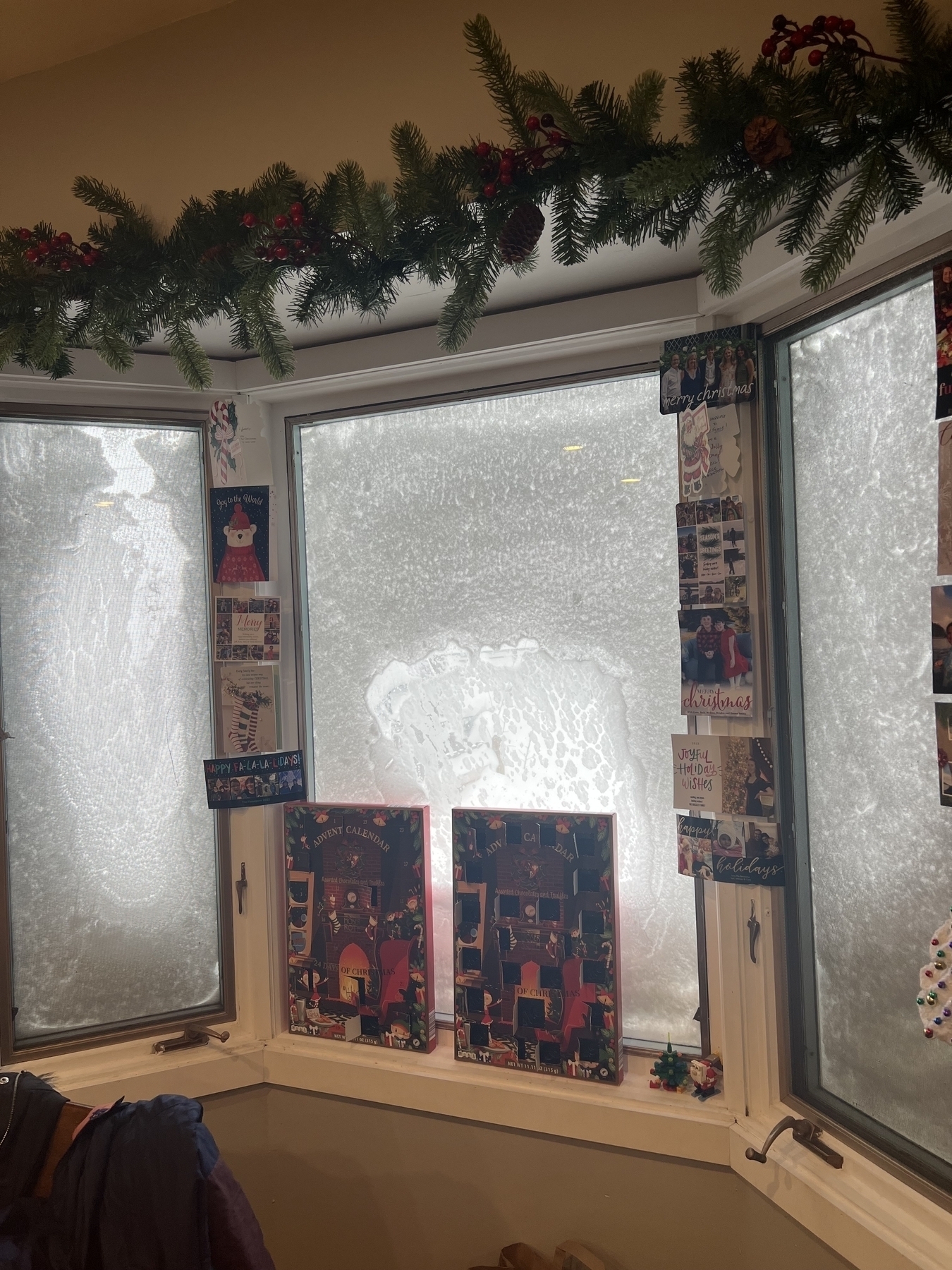 ---
Tired boy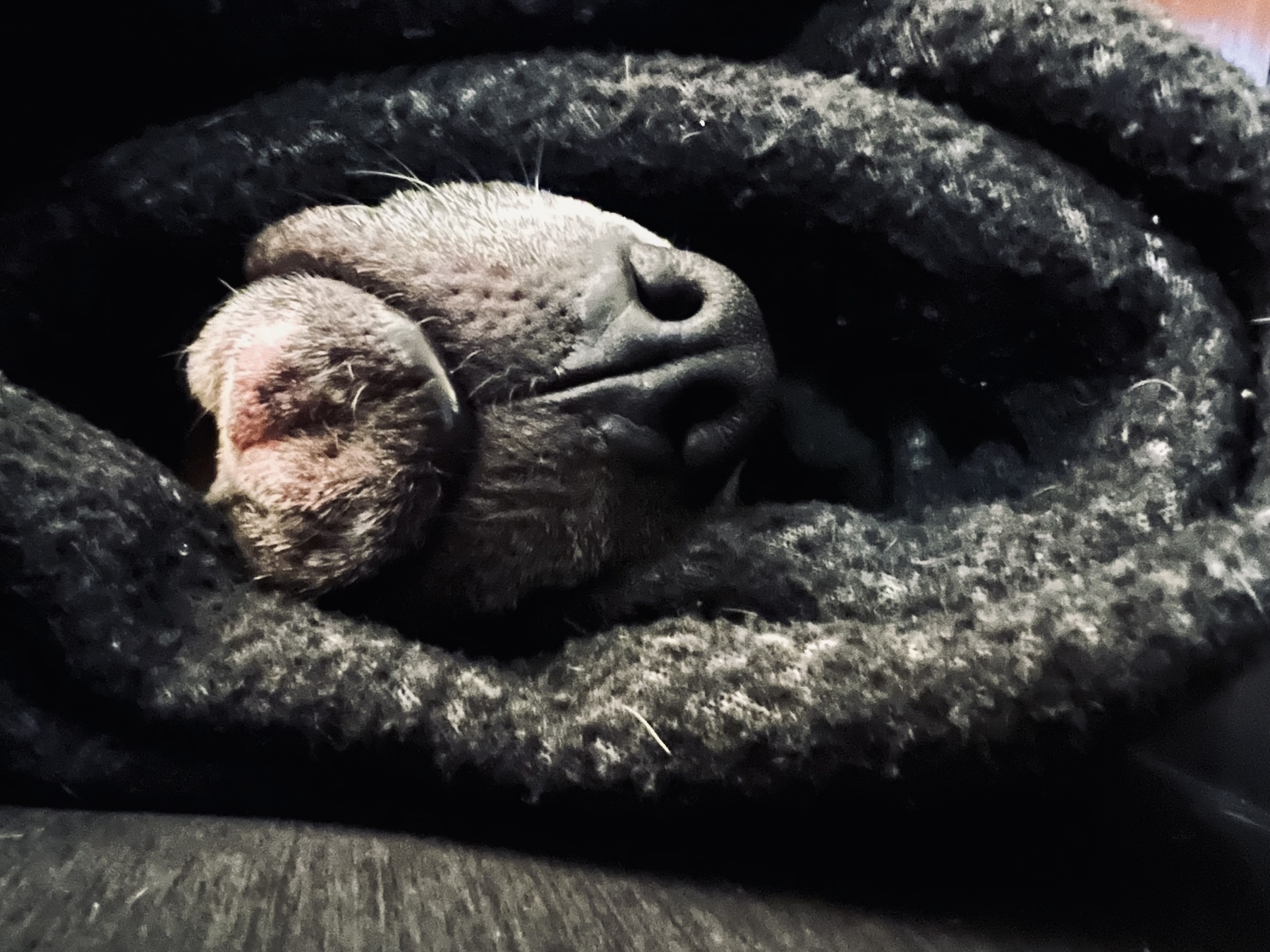 ---
Thanksgiving observations
Some observations from today:
I am so thankful my dad made the trip to share dinner with us. Our first holiday since my mom passed at the end of the summer. ❤️
Really thankful for the wife and kids. They are great all of the time, but they really made today an enjoyable day all around. 🥰
I am firmly on Team Sides. Wasn't into turkey this year and enjoyed the taste test of the vegan "turkey" breast we got from Aldis. Maybe it's time to go full vegetarian.
I think I am done watching any non-Buffalo Bills football. The refs are so bad - it is really hard to watch blatant holding and pass interference like every play. The game is a joke.
---
The sweetest pitty. Watson wedges himself behind me every single workday.
---
Mr. Robot and the compounding effect of tiny changes
I just completed a re-watch of Mr. Robot and it stands up (and still very relevant) 7 years later… it's probably one of my favorite TV series of all time. My favorite scene of the series is one of the last – Elliott's realization that changing the world requires more than one-off, big interventions:
What if changing the world was just about being here, by showing up no matter how many times we get told we don't belong, by staying true even when we're shamed into being false, by believing in ourselves even when we're told we're too different? And if we all held on to that, if we refuse to budge and fall in line, if we stood our ground for long enough, just maybe… the world can't help but change around us.
I can't help but think of the impact of compounding – whether it's financial or building habits or any social justice issue. Tiny improvements over a long period of time can equate to big changes on the macro scale. As much as the current state of the world makes me very worried, especially as a parent of two young ladies and a transgender son, I have to believe this is true – for their sake.
For me, it's a good reminder to double down on that approach in my every day life:
default to kindness, acceptance, and positivity
small daily efforts toward my projects and goals
small, better daily health choices
A little better, each and every day.
---
Beautiful fall day for a hike at Artpark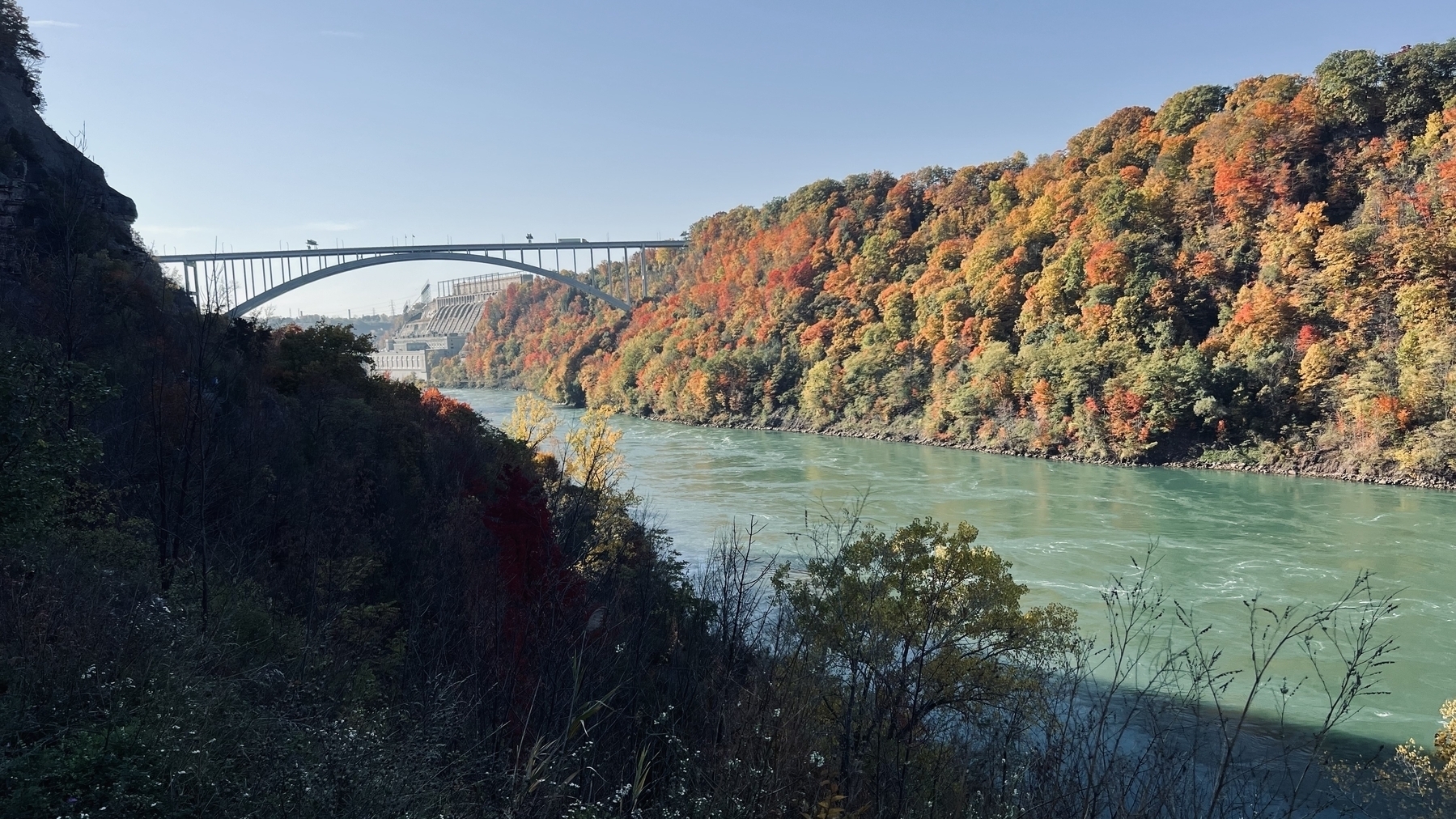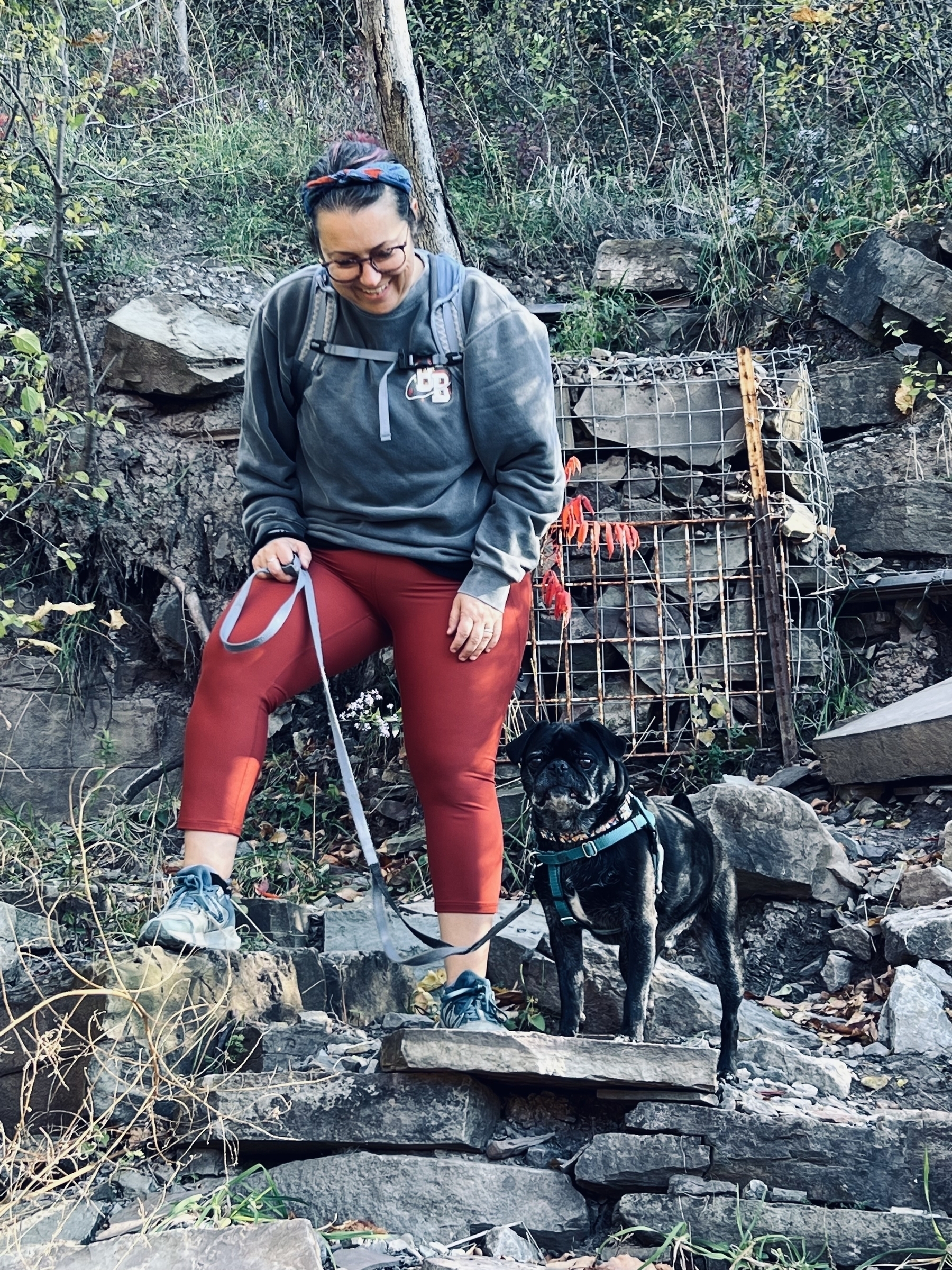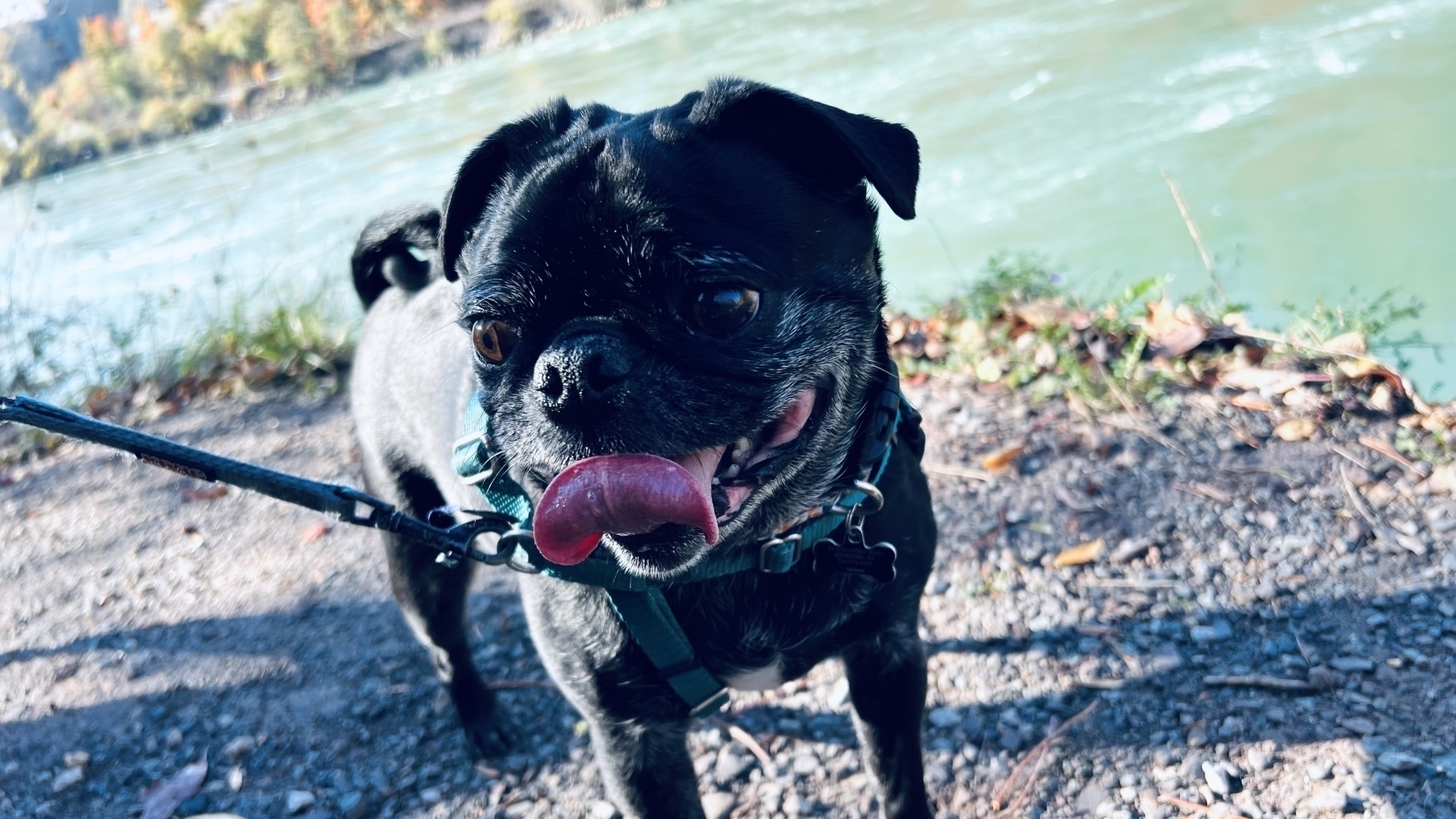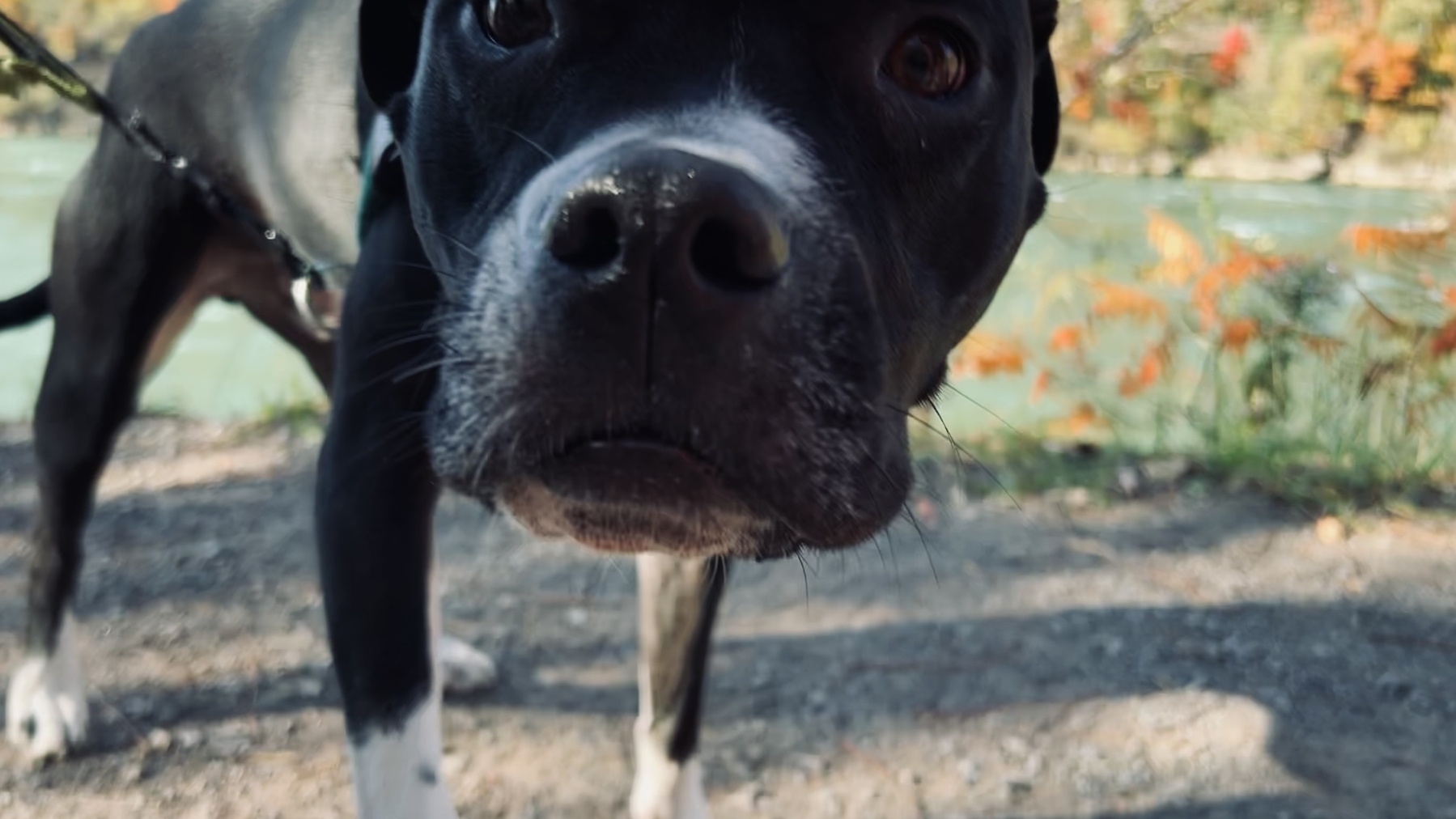 ---
My assistant is being a little oppressive today. 🥰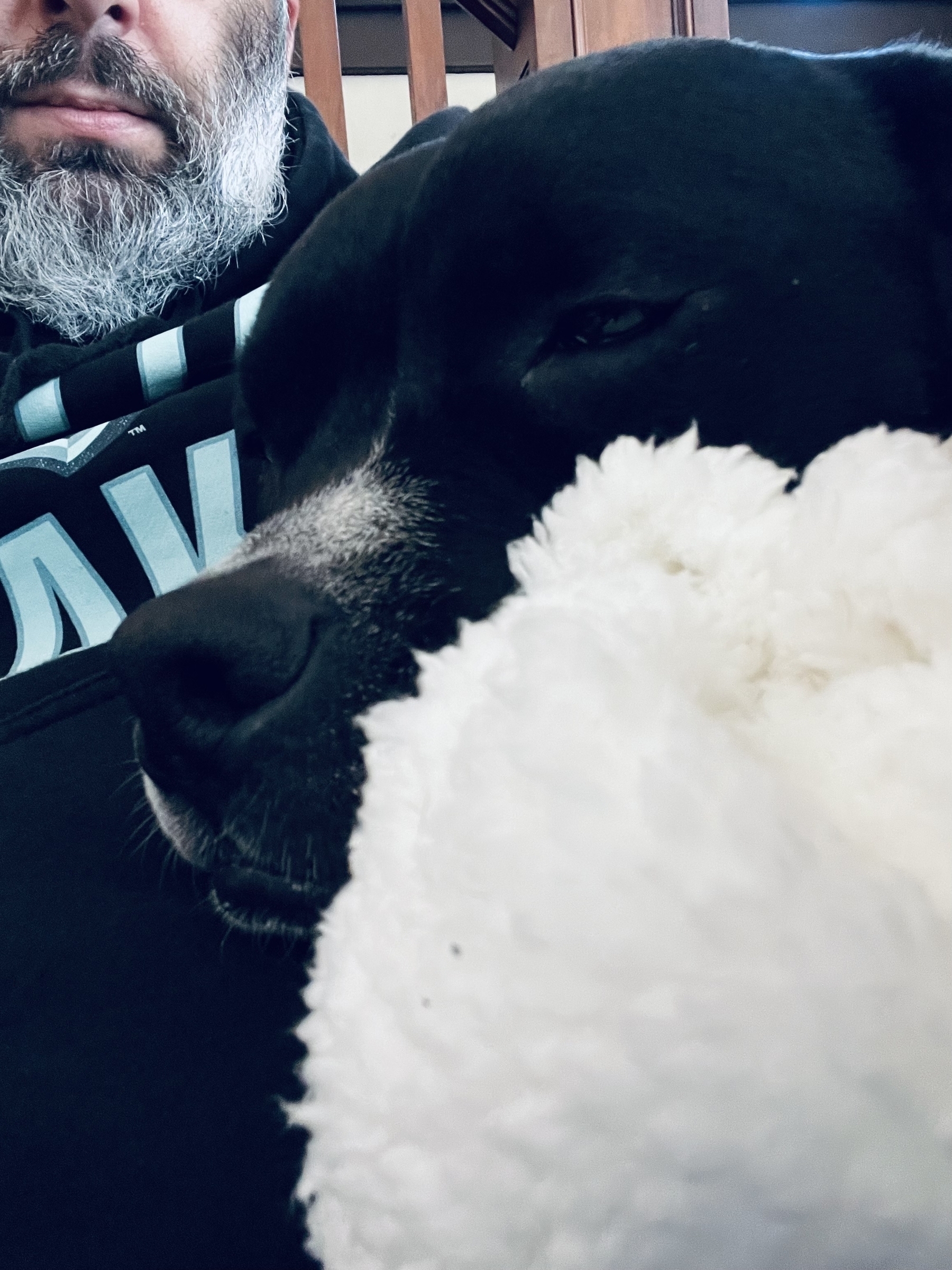 ---
Award season! High school high honors for these three. 🥰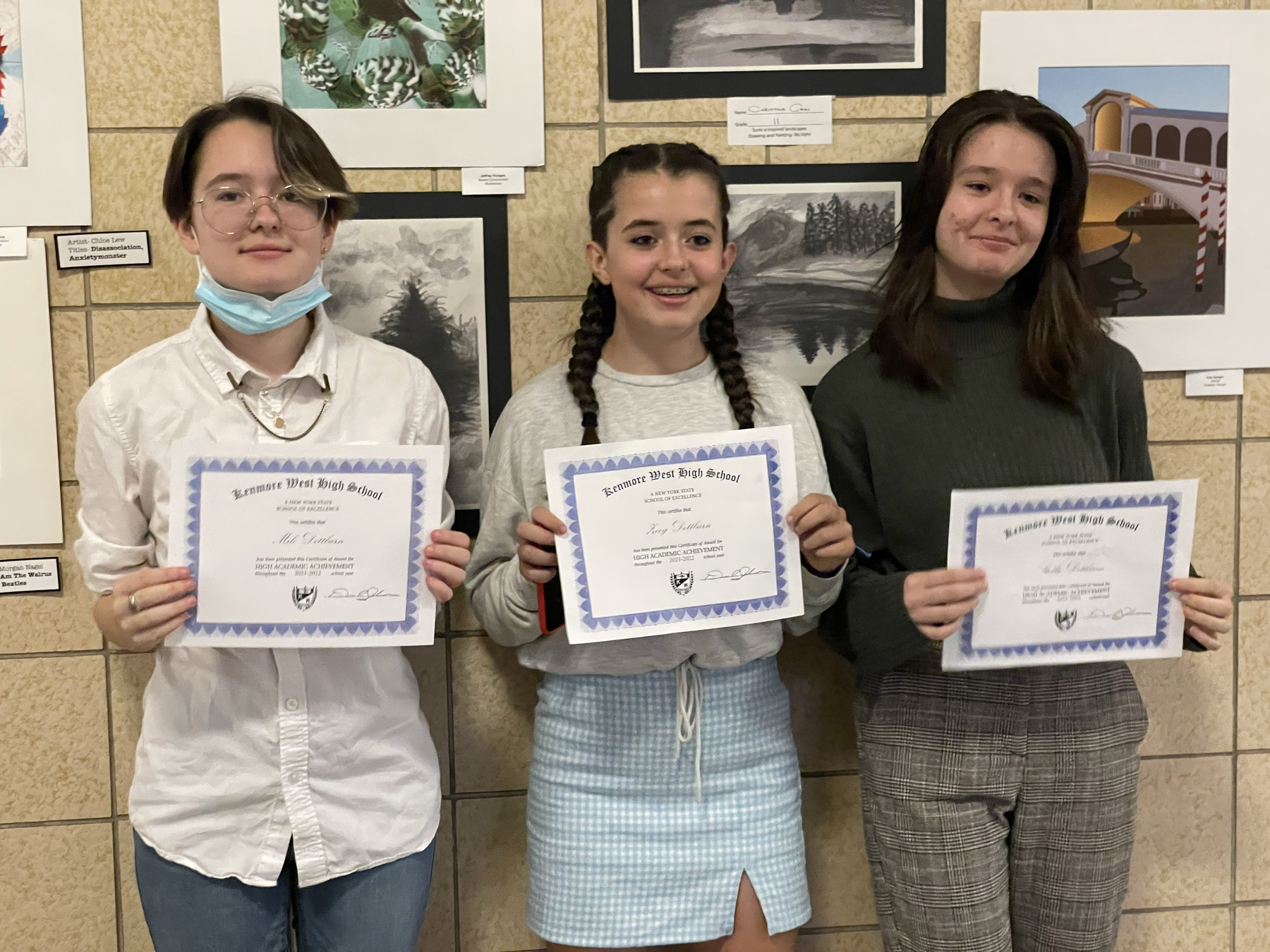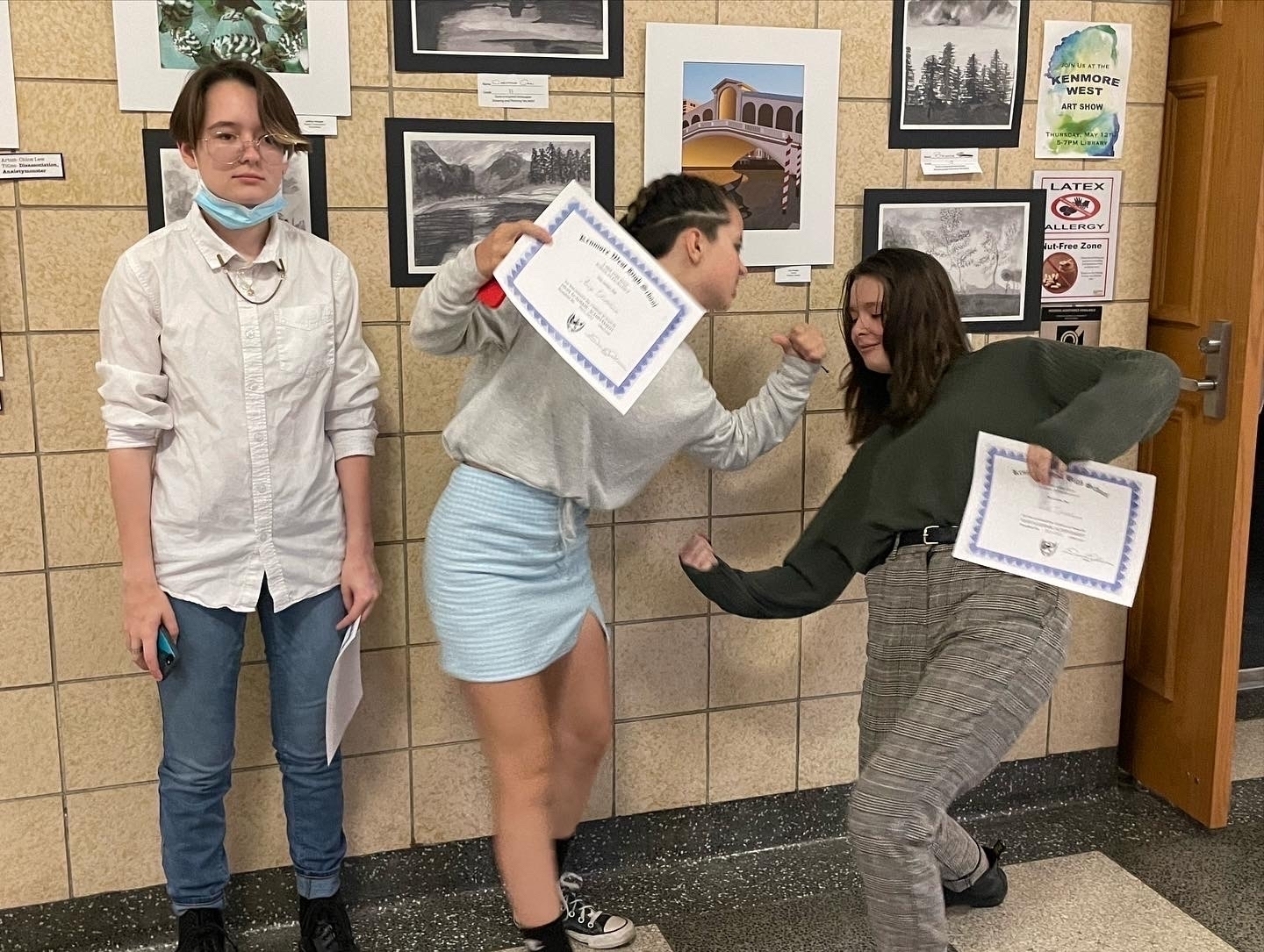 ---
One season ends and another begins. Tryout week done and so thankful Zoey has finally landed in a good spot for hockey. Now for a couple week break and they are back at it!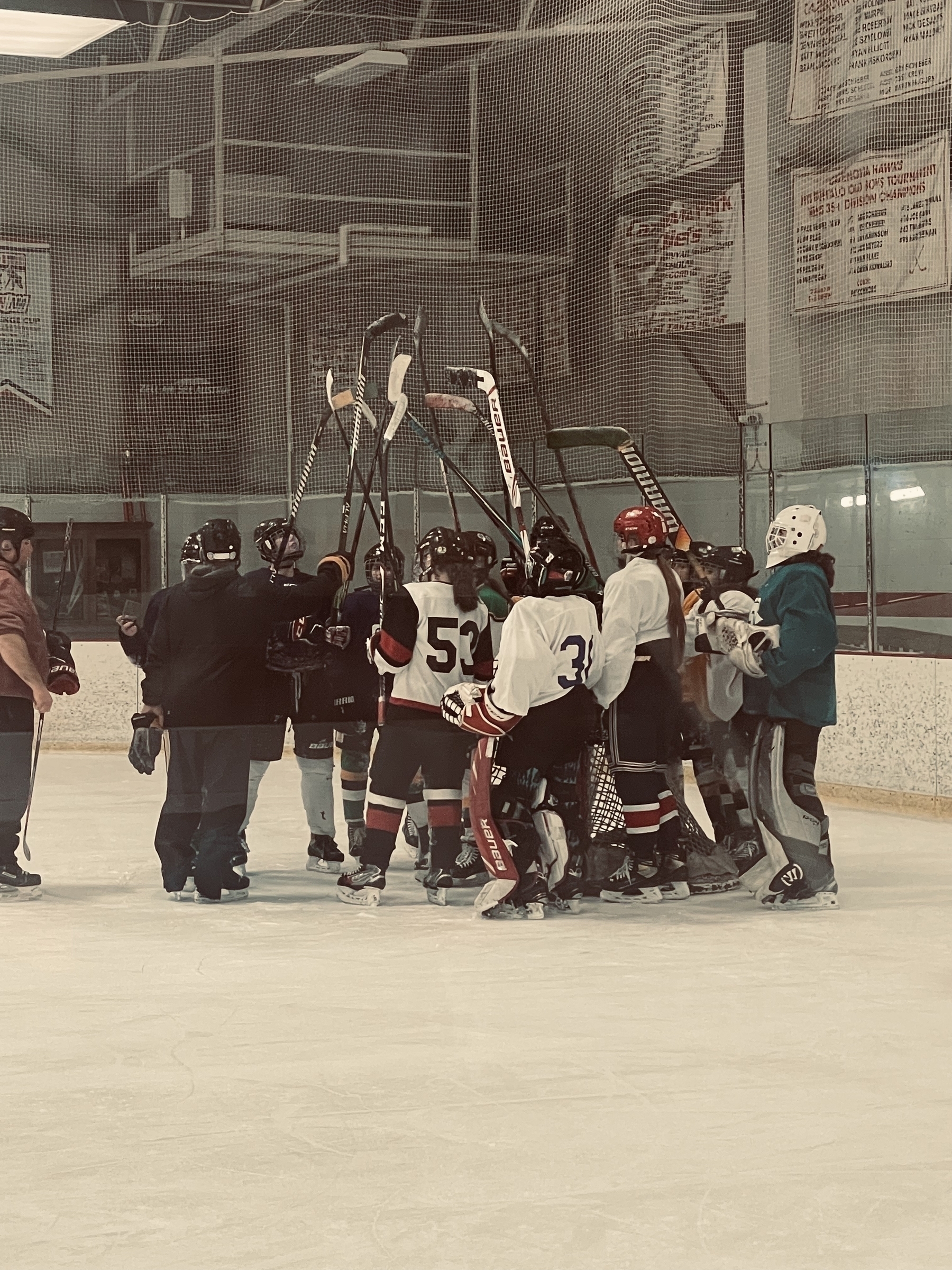 ---
One thing I've been doing this year, that I absolutely love, is adding one song to a playlist every day. We've listened on a few road trips and it sparks so many good memories. It's pretty amazing. Follow along if you are interested!
---
Hockey season almost over. Just in time to start the next. 🤪
---
Our weekly make pizza and watch the Mandalorian came to an awesome end this week. 🤯. We want to continue the tradition - what series should we watch next? Preferably something 12/13 year olds would like. Have Disney+, HBO, Hulu, and Netflix.
---
Tough group finals loss for the Lady Stars. The most tight knit group of girls, so they had a blast regardless.
---
Great tournament for the Lady Stars! A record of 1-1-1 in the round robin to get them into the finals of the consolation bracket tomorrow. Zoey scored her first goal of season too.
---