Yesterday I took two of our kids to Toronto to see the band Lovejoy at the Danforth Music Hall. Over the course of the morning, news was shared that folks were already lining up at 9am. We obviously couldn't make it that early, but we were able to get to the neighborhood around 3:30p/4p.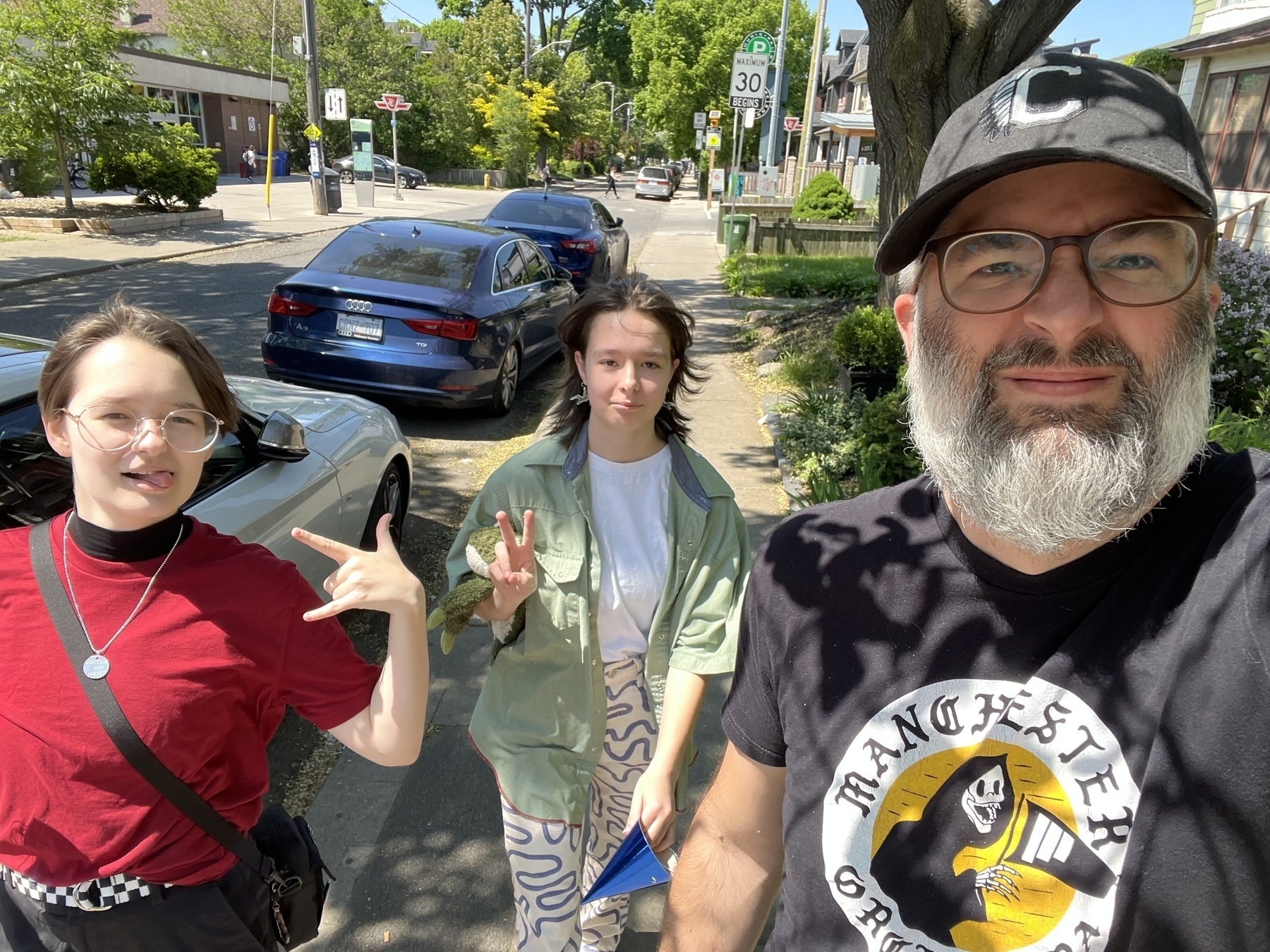 We started off by taking a walk through the neighborhood, admiring all of the cool shops and doing a bit of record browsing at Kops Records, before taking a pass of the line outside the venue. The doors were still at least 3 hours away, which also meant 3 hours of waiting in the sun. The kids still wanted to take part in the wait, so we did. I immediately ran across the street to Loblaws to buy snacks and drinks since it was hot. We then settled down to pass the time.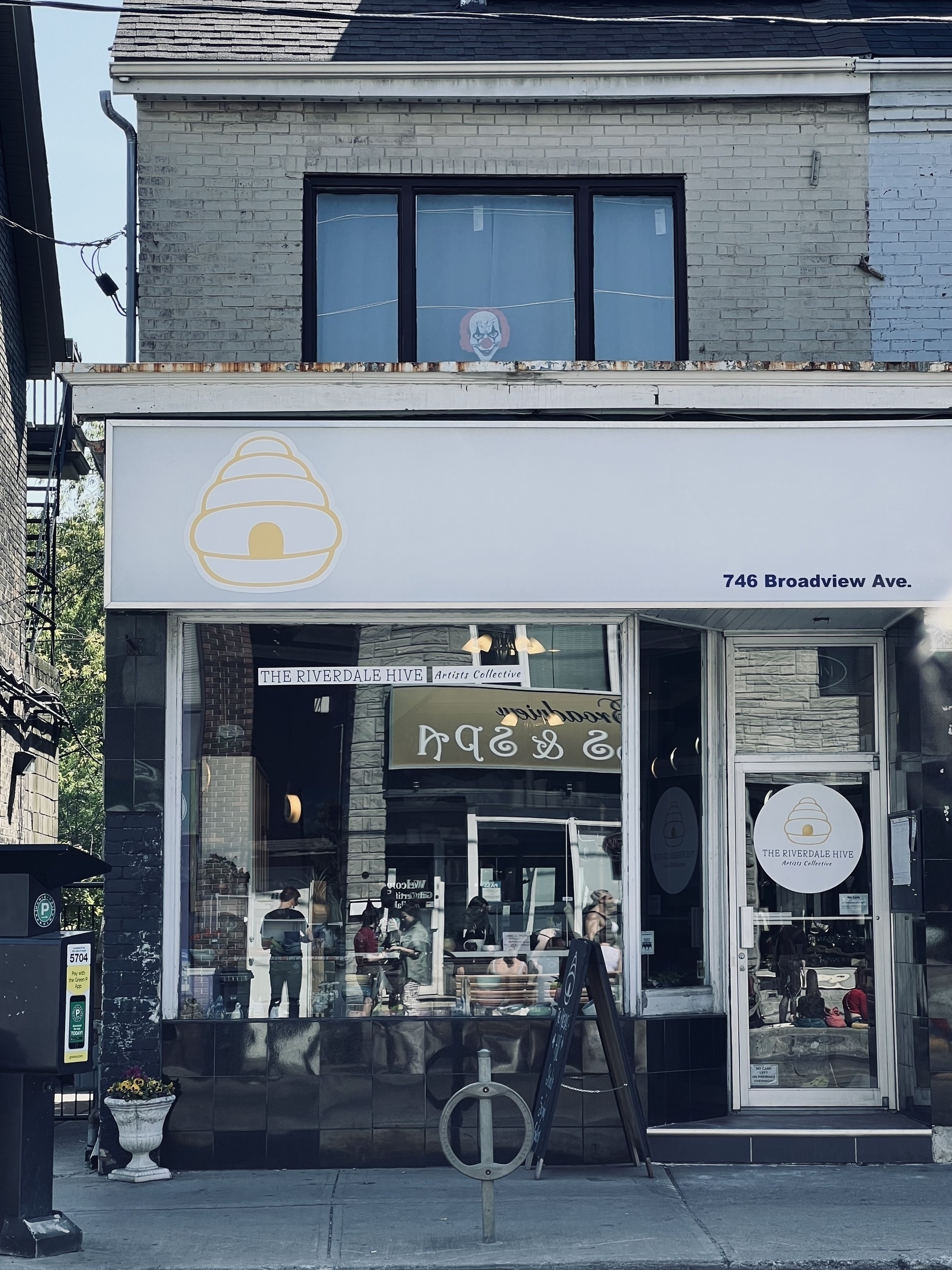 The most obvious thing we noticed was that the line stretched from the venue entrance to the nearest corner, then south on Broadview Ave. The second thing was how dedicated and prepared these folk were – chairs, makeshift sun shades, and umbrellas of course… but also crafts and music and singing and merriment. Many folks shared the Lovejoy themed things they made, the food and drink they bought, and other supplies they brought to the experience.
Beyond the great people watching, it was amazing to see the group self organize – there was a person doing regular welfare checks: updating the time remaining, reminding folks to hydrate and take shade breaks, and sharing other pieces of knowledge and sometimes supplies. There were folks passing out leftover food and drink, people collecting autographs of all the line-goers on their t-shirts and flags (and even bodies), cosplayers taking photos with anyone who asked, and various other forms of entertainment. There was no shortage of things to take in, even while sitting still on a side street in Toronto for three plus hours.
I thought this was amazing and inspiring. Even beyond the instant community that popped up for this event, the vibe was joyful and open. You could tell these fans were having a good time sharing this experience with people. It gave me hope that the world isn't just a hateful place where we are under the constant threat of active shooters (true story: there was a potential shooter threat in my neighborhood while we were in Toronto) or a place where fascist laws are being passed that seriously endanger my kid.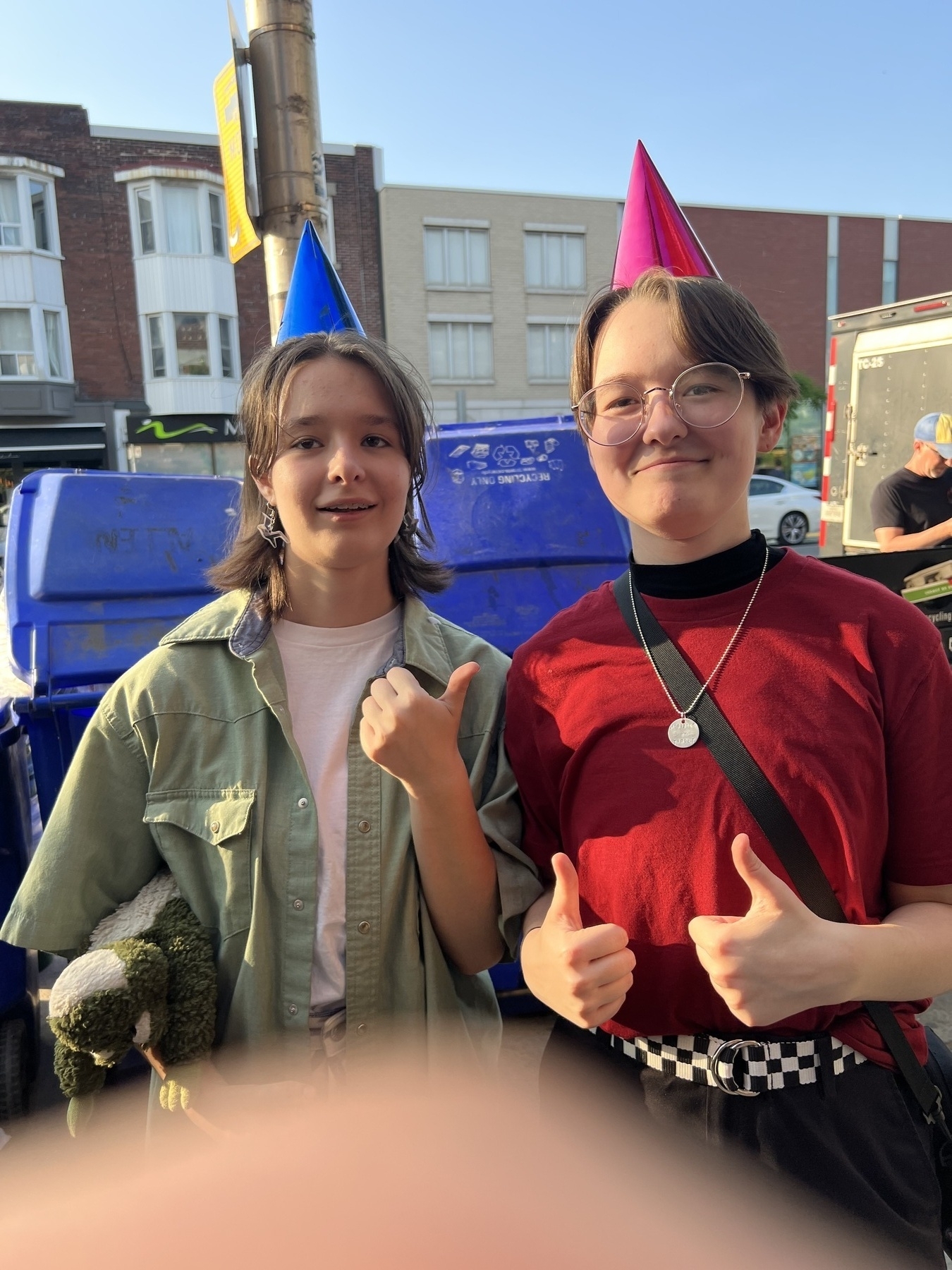 I shared as much (albeit in fewer words) with the seemingly like-minded dad standing behind us, though his bewildered look caught me off guard and I didn't expand on the thought. Yes, these kids weren't the "standard future" you'd expect anyone to be excited for, but that's exactly the fucking point. "Normal" looking people are doing a really great job at fucking this world up – whether it's climate change, racism, fascism, capitalism, all of the LGBTQ targeting – the status quo isn't working. And these kids know it.
The more I thought about this, the more I thought these kids were just as punk or radical as I ever was (or am), and it has nothing to do with the genre of music. It's the DIY attitude, the creativity, the sense of community, the looking out for one another – the acceptance of everyone and every thing. Those are the things I saw. Not the hair or clothes or any identity markers. That's the surface stuff that can distract you, especially if you don't care to look any deeper.
It's also no different than any other out-group of young people, whether it was the skaters/punks/hardcore kids when I was younger or these kids now. Which is why I was surprised that anyone who was a part of that growing up, couldn't see the analogy to this group of young people now.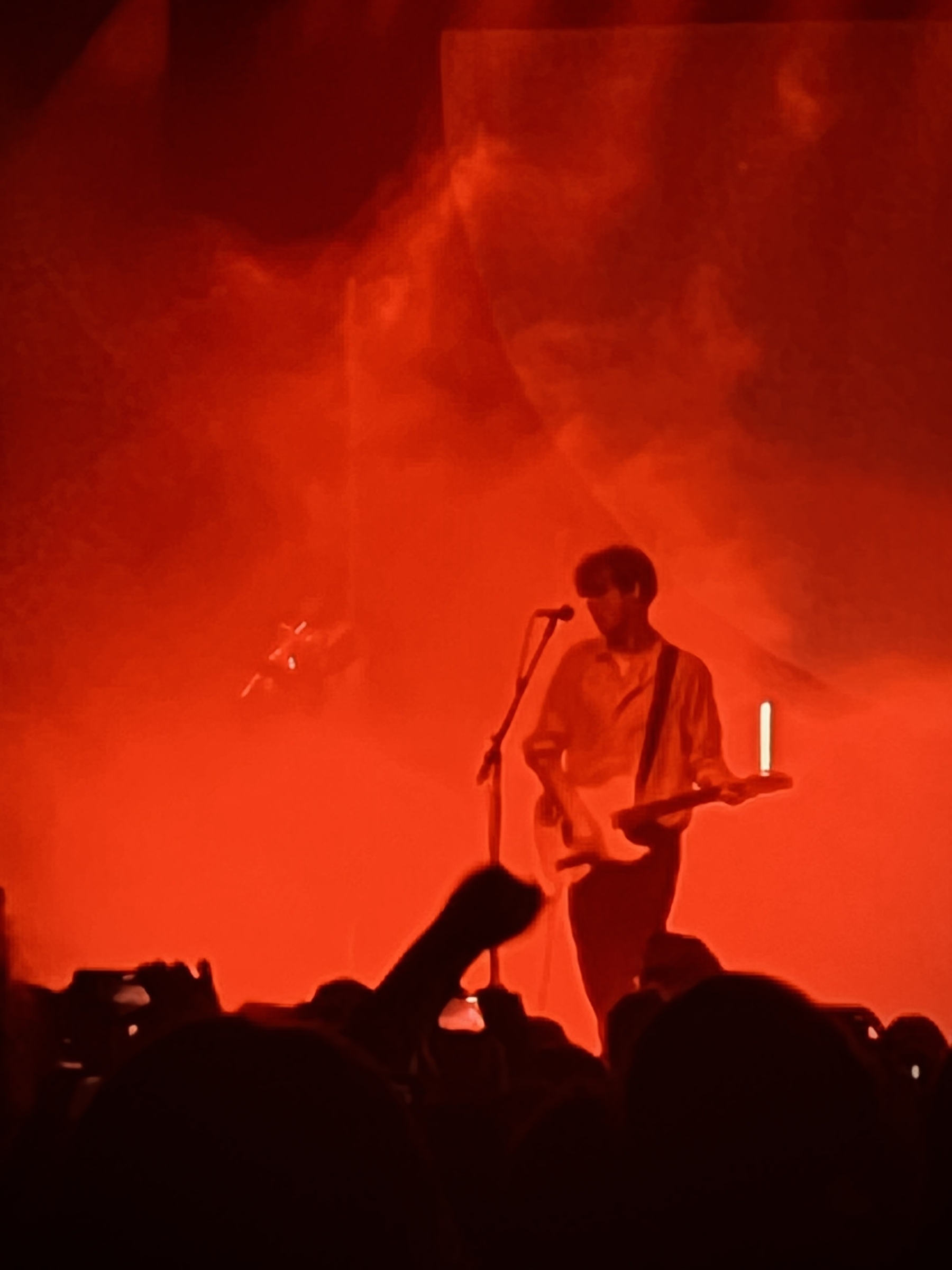 For as much as the people caught up in our status quo love to talk about freedom, these kids have it right. For those on the right, freedom is literally a personalized, selfish freedom (the end-all, be-all of "I can do what I want") vs. real freedom where people are free to be themselves without judgement.
I really hope these young people don't get caught up in the apathy and jaded feelings that trapped my generation (though as the parents of these kids I write about, we may have the last laugh!) They truly have the capacity to make the kind of changes we need to save this world.
In the meantime, let's listen to the kids a little more, please. They know a lot more than they are given credit for…
I know I couldn't me more proud of my three.