∞
1994 - An Ode to Hardcore
Welcome to issue #11 of One Last Wish – my regular series where I look back at records that changed my life. This issue: 1994. Thanks for reading!
I spent a good deal of time considering all of my favorite records that came out in 1994. I couldn't pick one that impacted my life as much as the previous ten issues, but I did notice a theme: hardcore. Collectively, hardcore music definitely did change my life… and 1994 was the year I went all in on the music and scene. Let's dig in…
With hardcore music, the shows are a huge part of the scene and experience. Sure, you can own some vinyl or cassettes and get the gist, but seeing those bands live, singing a long, dancing, and stage diving is where it's at. Some of the bands I saw live that year:
Endpoint
Outspoken
Into Another
Snapcase
Unbroken
Undertow
Ricochet
Chokehold
Copper
Shift
Falling Forward
Empathy
Turmoil
Jasta 14
Green Day
Local bands: Against All Hope, IND, Redline, Envy, Fadeaway, Blend, Moment of Truth, and more…
Most of these shows are memorable for different reasons, but the two bands that absolutely sealed my interest were the Endpoint and Outspoken shows in June. The shows were about two weeks apart at the Icon in downtown Buffalo. Both bands were so powerful live and had a unique sound that really stood out. On top of that, both bands had the best lyrics of all the bands I was familiar with at the time.
Here's Outspoken from their 2010 reunion show:
Outspoken - Sound and Fury set (2010)
Outspoken - Innocent
Alone. He doesn't want to face the prejudice. Afraid. While the fear lies in the ignorant. All love is legitimate. It is hatred that is the enemy. An innocent man portrayed as being guilty. What crime is love between two people. The crime is hatred caused by ignorance of difference. Have to open my eyes to see a wider range. Have to open my mind. I'm the one that need to change.
And Endpoint from their 2010 reunion:
Endpoint - Caste
Hope is the savior, it will be the cure. It fuels them on. Dreams are the only escape from the rich man's rape. So they still hold on. Equality: lies. Freedom: lies. But their spirit still shines. Justice: lies. Independence: lies. You cannot take their minds. All men are created equal? We're not even born equal. One nation under God? God doesn't have enough money.
---
Other bands that were crucial to me at the time included Strife, Chokehold, and Unbroken:
Strife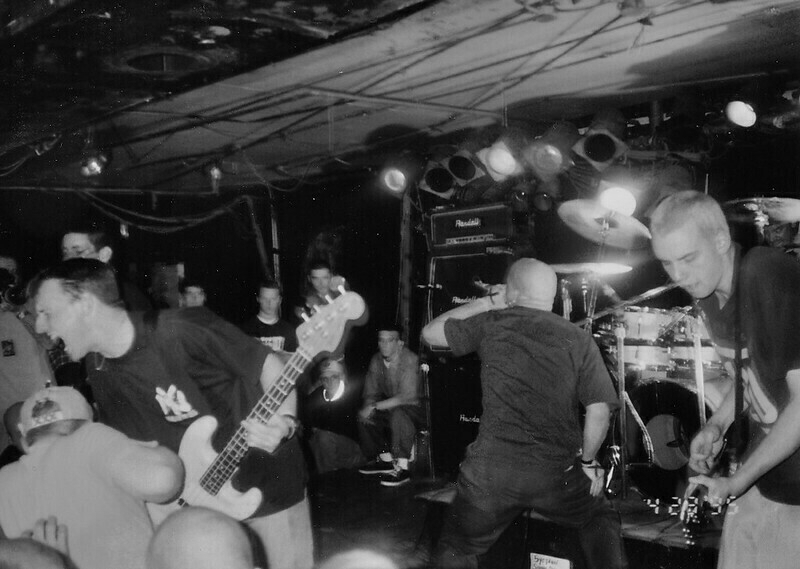 ---
Chokehold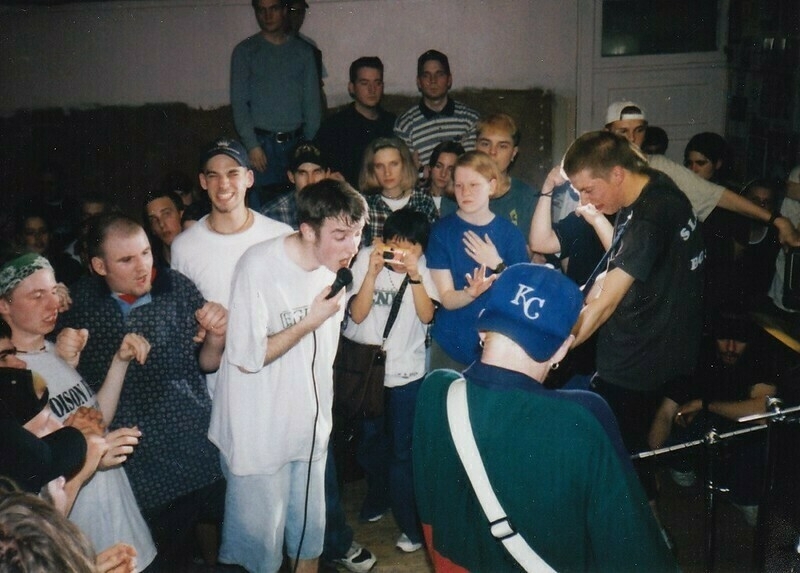 ---
Unbroken
---
Beyond the music, the hardcore scene introduced me to new friends and solidified friendships I've had since at least second grade. I went on many road trips all over the northeast United States — to festivals in Cleveland and Detroit, tours with both Despair and Union as the roadie/merch guy, and trips to meet Internet friends in Connecticut and Massachusetts when meeting people online meant IRC and Usenet newsgroups — all on an ASCII screen. Most importantly, I even met my wife through hardcore friends! For those things alone, the music has given me so much. I can't even imagine what my life would be like without those experiences.
Beyond that, the scene is also responsible for discovering and growing my belief system. If you've read the One Last Wish issues to date, you've probably noticed I'm drawn to lyrics — especially political lyrics – so it's not a surprise that hardcore is the one genre that has meant the most to me over the years. It led me to vegetarianism, to books by Noam Chomsky and Howard Zinn, and many beliefs that were radical and "far left" in a time of centrism and Bill Clinton. I'm thankful for that – it's given me compassion, empathy, and critical thinking skills that I couldn't get from a formal education.
Finally, the hardcore music scene also got me into making zines and taking photos. I've been sharing pictures of mine in each issue, but I also have two Flickr albums that collect many of these pictures in an easy-to-browse format. It's the entire reason I'm writing these today.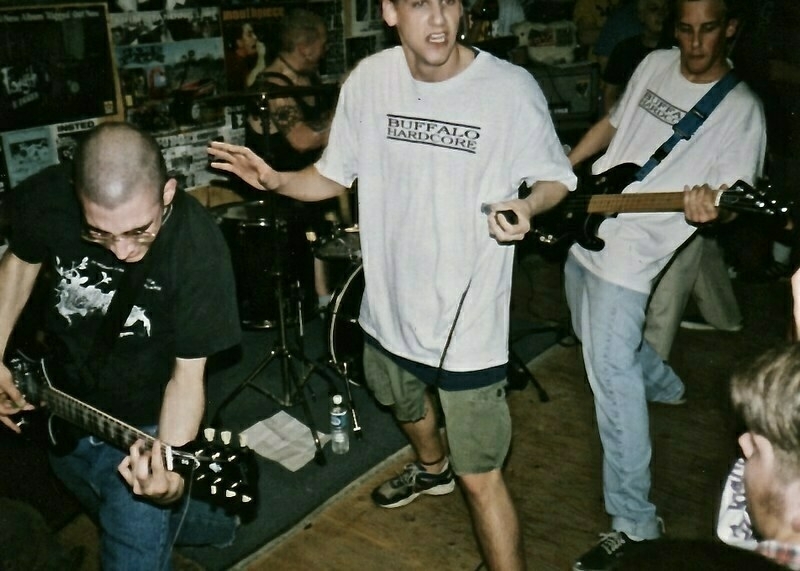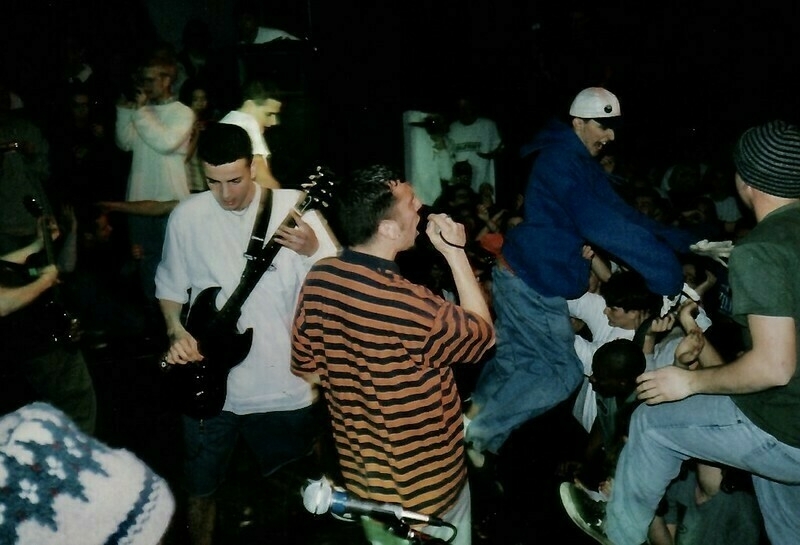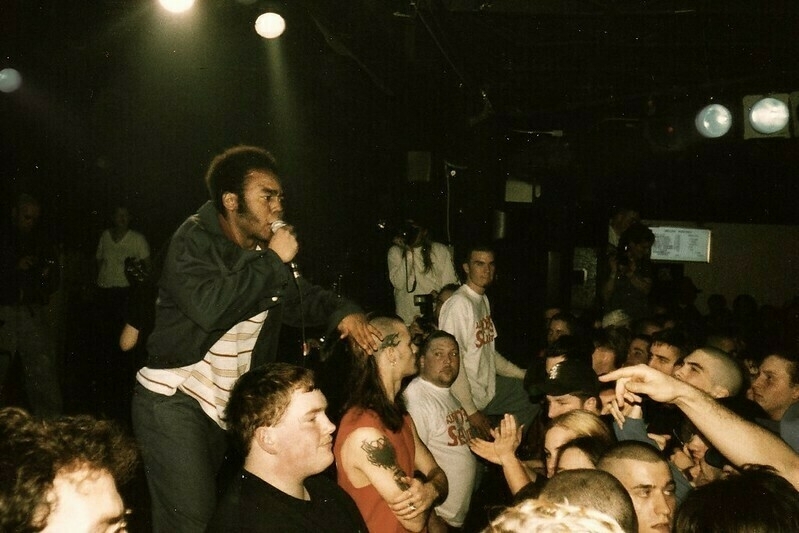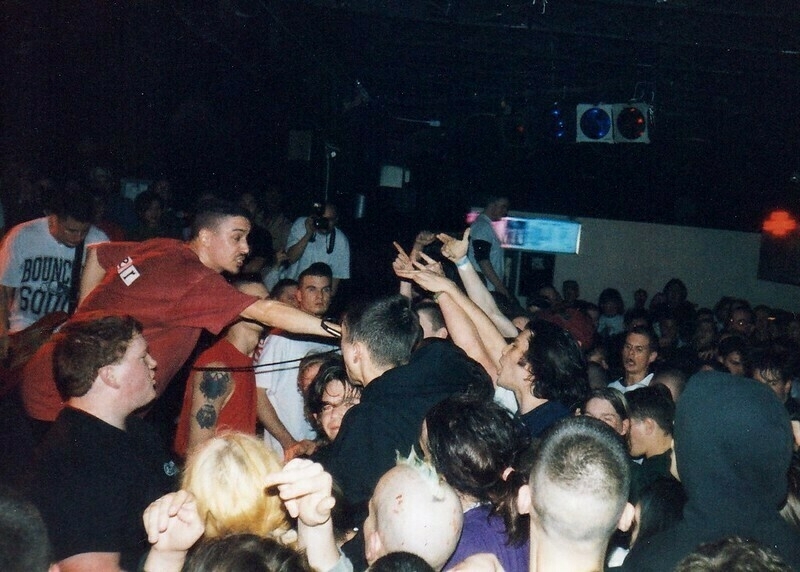 Thanks for reading.
---
The 1994 Playlist
71 songs released in 1994 — a mix of hardcore, punk, alternative, hip hop and more…
Enjoy!
---
Totally Digging: New Releases
Other playlists: Best of 2022 and 2022/365 (my song a day project - also on Spotify)
---
Moving Music Pictures
Kowloon Walled City - Lampblack
---
---
Botch - Transitions from Persona to Object - final show
---
---
---
illuminati hotties - live on KEXP
---
---
---
Where does tone come from in an electric guitar?
---
---
Los Campesinos! Knee Deep in ATP / My Year in Lists
---
Elsewhere
I had the pleasure of seeing Jawbreaker this month in Philly with my friends Chris and Amy. As I mentioned previously, Jawbreaker is one of my favorite bands of all time and a band I've never seen (I did see Jets to Brazil a few times after Jawbreaker broke up…) until this trip.
It was a dream come true.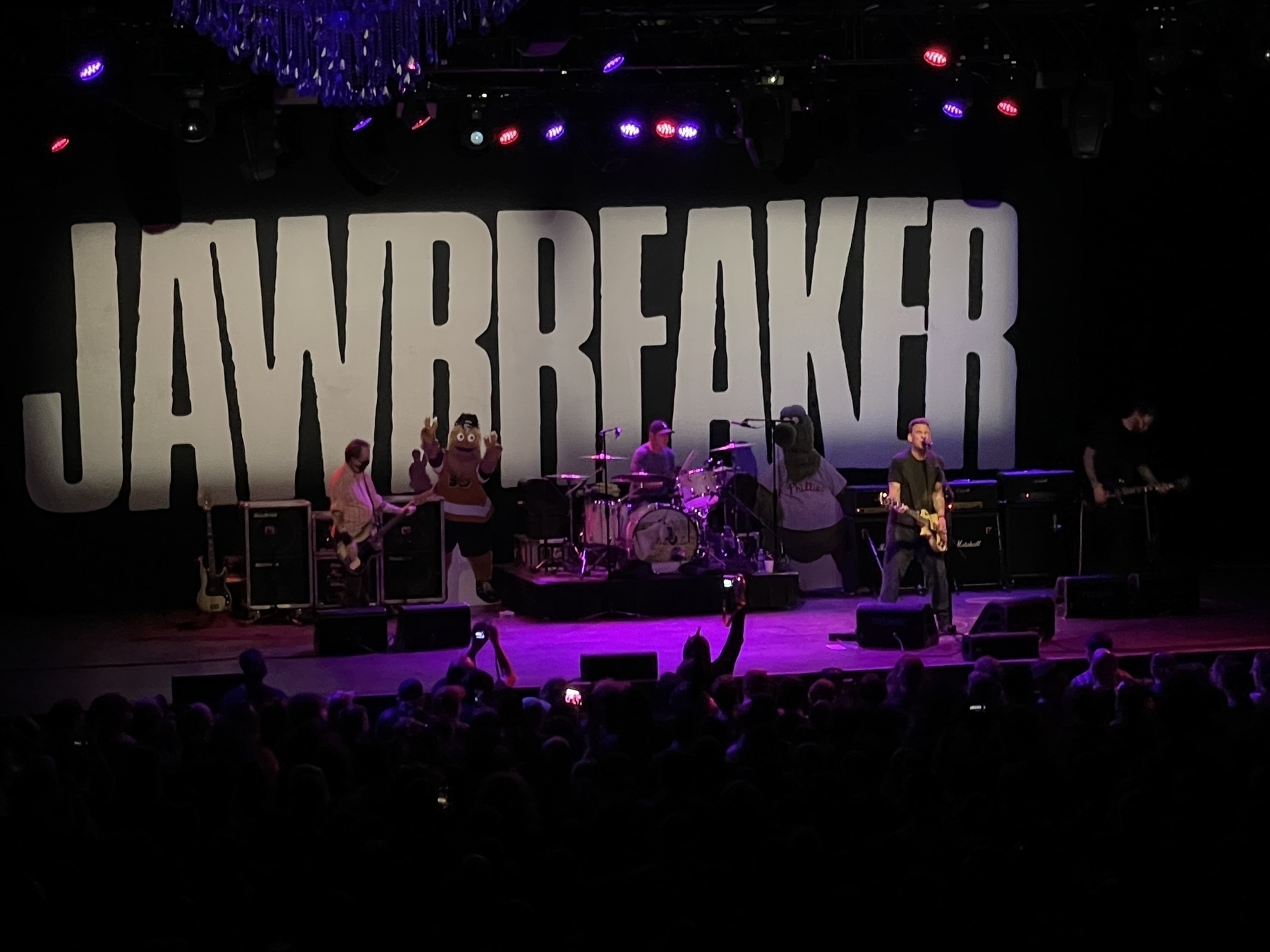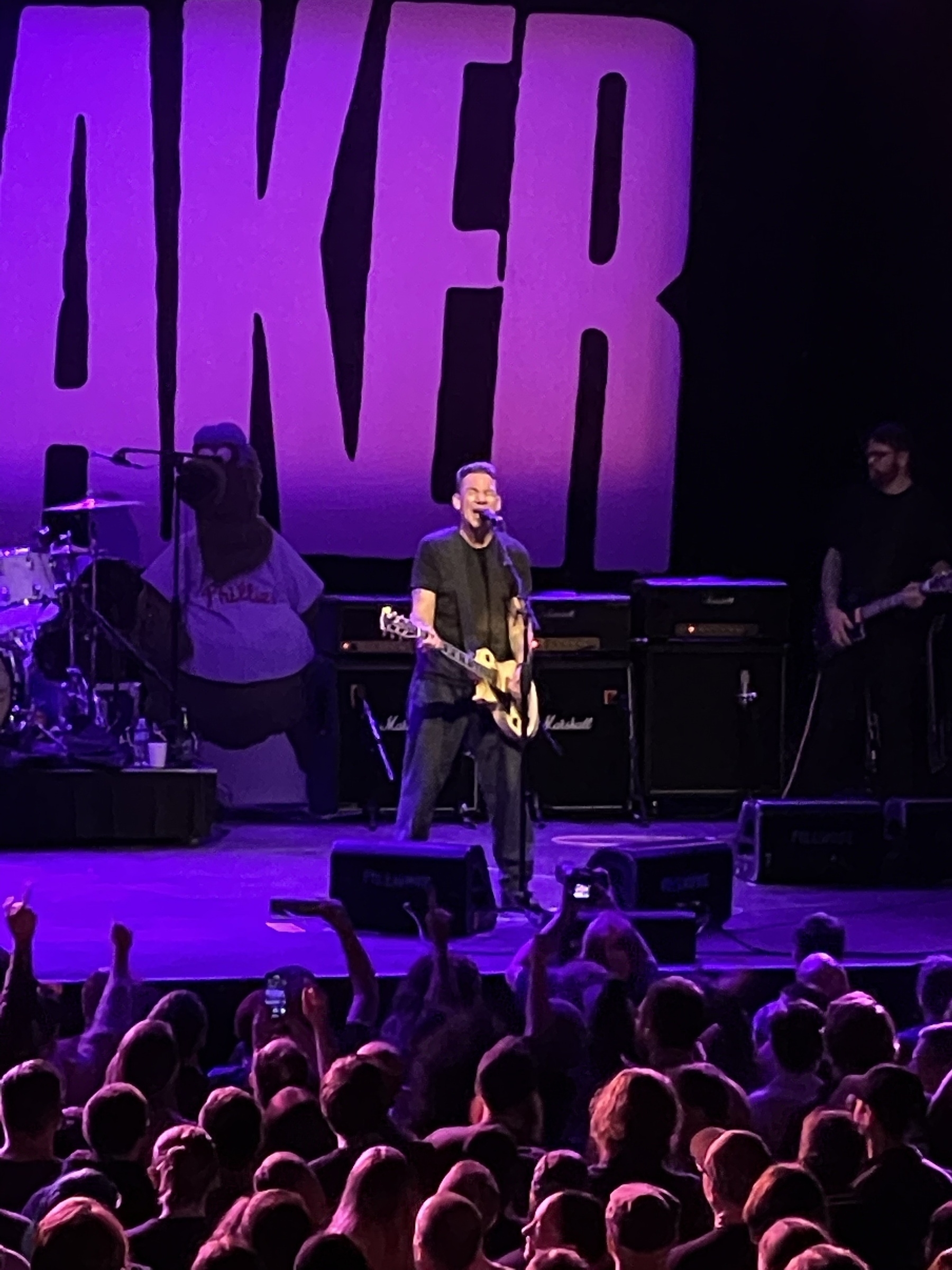 And a video I posted on Instagram.
---
Thanks for reading this issue of One Last Wish! Next issue we'll see you in 1995.
– Jason